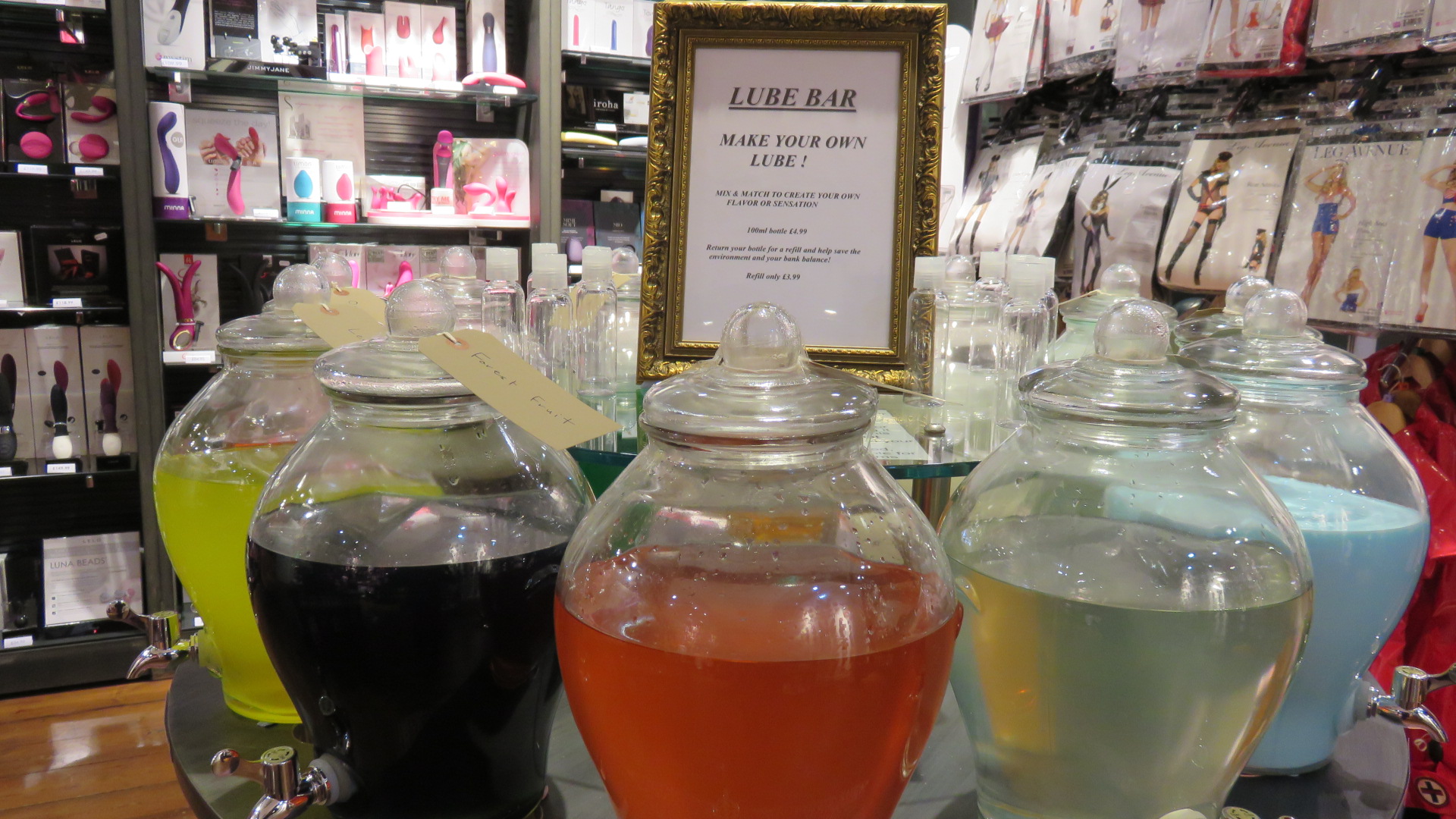 The Harmony Bar lets you create your own lubricant cocktail
There's a new cocktail bar in Central London, but the concoctions you'll find on offer here don't include your conventional spirits and mixers.
Oh no! The Harmony Lube bar is far sexier than your Comfortable Screws, Screaming Orgasms or Dirty Martinis. While our cocktails won't get you drunk, when mixed correctly they will get you in the mood for love and romance. That's because our cocktails are actually made using arousing lubricants that can lead to a better sex experience.
Perfect for after-hours fun
You'll find the Harmony Lube Bar on the upper floor of our Charing Cross Road branch. Each jar contains a different flavoured lubricant, sensation or scent. Chocolate, warming, cooling, Ylang Ylang, lemon, neutral, mint, forest fruits, vanilla, numbing, strawberry… The list is extensive!
Deciding on what to put in your lube cocktail is all part of the fun as you become the mixologist of your very own personal, intimate cocktail. If you're visiting with a partner, treat the creation of your lube as part of foreplay as you look forward to your own erotic bedroom lock-in later in the evening to try out.
The jars all have their own easy-twist taps, allowing you to mix and match the lubes. Fill the provided 100ml bottle to create your own personal intimate lubricant cocktail.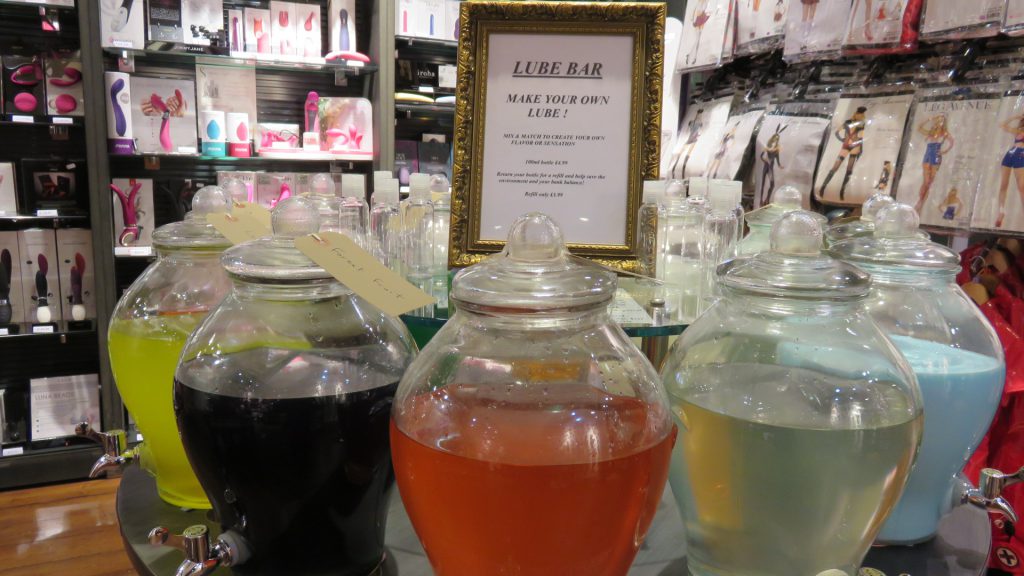 Some tasty combinations…
Like every good cocktail bar, we've put together a menu including some of the most delicious recipes you could try. However, part of the fun of cocktails is going off the beaten track, so experiment with the different combinations to find an irresistible, unique recipe that will excite more than yours and your lover's taste buds.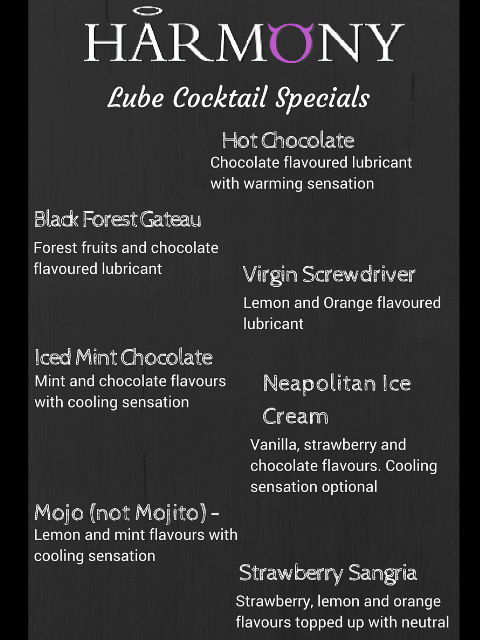 Harmony Bar is eco-friendly too
Like many of those trendy wine shops where you take your empty wine bottle back to get it refilled, you can do that at the Harmony Bar too. Not only does this make it brilliantly eco-friendly, but return with the same bottle and we'll knock £1 off the price!
Better still, all of the lubricants in the Harmony Bar have been dermatologically tested, are free from parabens and are safe to use with condoms.
Visit us to try out the Harmony Bar and create your own cocktail lubricant. Of if you can't make it to London, check out our Flavoured Lubricants section and get all of the ingredients you need to create your own home lube bar delivered straight to your door.
Watch our tour of the Harmony Bar