Adjustable cock rings allow you to tighten and loosen your toy with adjustable beads, poppers or a toggle as many times as you wish until you reach your desired fit. The design allows for experimentation when it comes to the tightness of the ring and the pressure applied to the penis.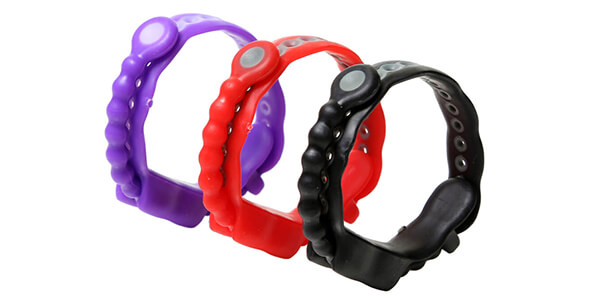 With a massive range from our favourite brands including Love to Love, So Divine, Loving Joy and Fifty Shades of Grey, the opportunities are endless with a selection of smooth and flexible silicone cock rings as well as waterproof cock rings and firmer rings made of neoprene. Shop the range now.
Adjustable cock rings are perfect for beginners seeking longer-lasting erections and heightened sensitivity, our selection of adjustable cock rings offers a sense of control over the part the ring plays in your intimate adventures. Easily alter the size of the ring as your erection grows to ensure a comfortable yet snug fit.