Unlike other styles, metal cock rings do not expand with the penis meaning deliciously increased sensitivity and a heightened experience for you and your partner. Typically measuring up at 40, 45, and 50 mm (or between 1.5 - 2 inches), Harmony's selection of metal cock rings has something for everyone, from stainless steel to stylish gold-coloured weighted rings and glans rings to ones with an attached anal probe.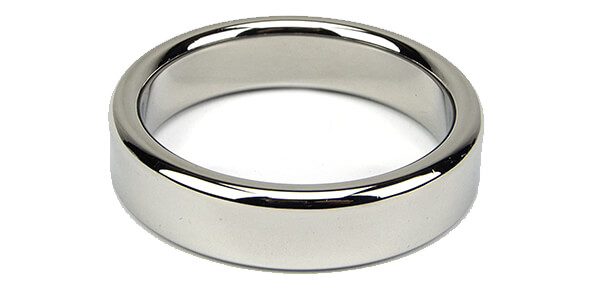 The fact that these love rings are less flexible and can therefore have a snugger fit, does mean they should be worn with care. It is key, for example, that you measure yourself and purchase the appropriate size to ensure a comfortable fit when it comes to buying a metal cock ring.
Although certainly a more extreme style of penis ring, metal cock rings are suitable for both beginners and more experienced wearers, with such a selection it's recommended that beginners start out with a plain metal cock ring and graduate to one with additional features once comfortable with the basics.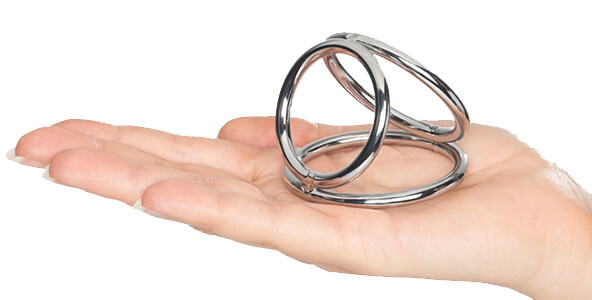 Be sure not to wear them for longer than the recommended time period of approximately 15 minutes and use a water-based lubricant to help ease it off. Another spot of advice when it comes to shopping cock rings at Harmony - we recommended that first-timers begin with a wider ring as opposed to a thinner one which can be more intense and potentially more uncomfortable. Of course, over time and once you've gained a little experience you can begin to experiment with different forms of cock ring such as the teardrop cock ring and the through-hole penis plug.
Explore our range of metal cock rings to experience intense stimulation.