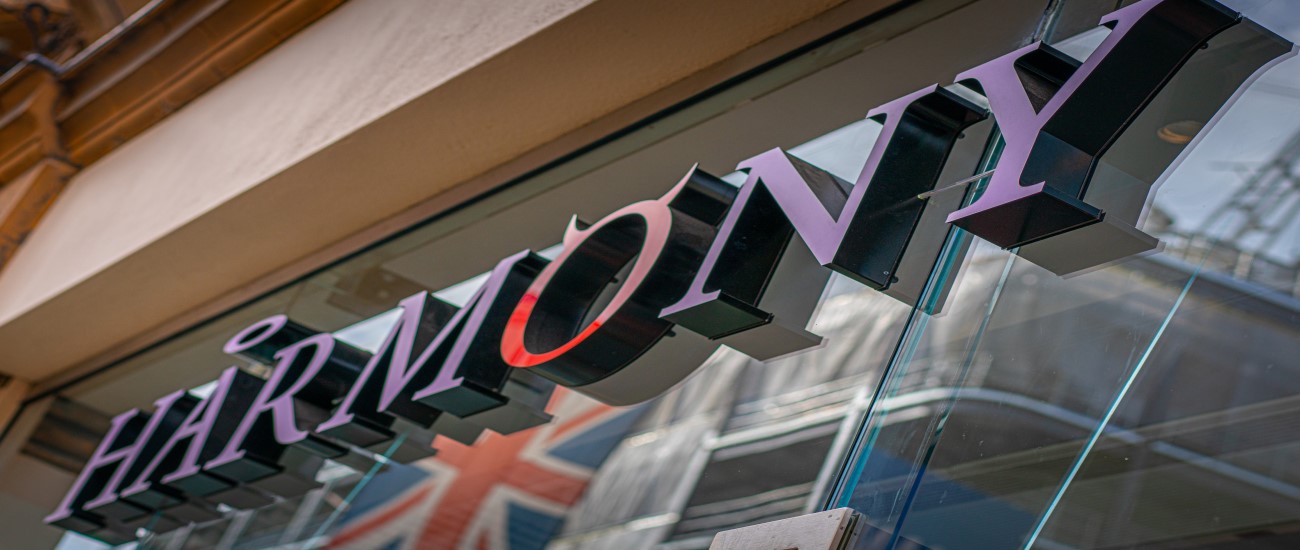 Harmony opened its first store in Soho, London, 20 years ago and has continued to flourish and expand with a flagship store opening on the world-renowned Oxford Street and most recently a new erotic boutique on Charing Cross Road. The aim of all the stores is to provide an inclusive and comfortable shopping environment for all customers and Harmony hopes to make shopping for luxury personal objects as natural as going into any other high street outlet.

Our mission in Harmony is to provide customers with a varied selection of quality products and offer excellent customer service. Harmony ensures all staff are trained and equipped with the correct and relevant knowledge required to provide the best shopping experience possible.

In 2012 Harmony launched Harmonystore.co.uk, to cater to customers that live outside London, but want to shop with a trusted brand. Applying the same commitment to providing luxury and sensual intimate items, excellent customer service and approaching the interests of adults with an open mind, Harmony hopes to deliver the same level of service through the developing Harmonystore.co.uk community as we do on the shop floor.