Designer vibrators: Why quality counts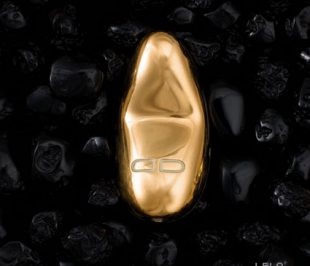 One of the most common questions I'm hit with when working in Harmony is, "Why on Earth is that vibrator so expensive?" It's asked with a chuckling, disbelieving tone of voice as they try to comprehend how a mere vibrator, something that you (not to put too finer point on it) wank with, can cost £60, £100, sometimes £200 a go? They're right to ask, especially when they spot something similarly shaped that's 40 quid cheaper, but there are very good reasons why luxury, designer vibrators have the price tag that they do.
This quick guide explains why designer vibrators are a worthwhile investment and why spending those extra hard-earned pounds now is more beneficial to you in the long run.
Innovative design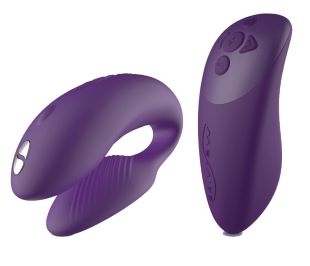 Huge amounts of research goes into the creation of luxury sex toys. Everything from his or hers anatomy to dictate the shape, to the power, controls and materials used is meticulously tried, tested and refined to create the most perfect product possible. The end result, therefore, is more pleasure for you!
Taking popular toys and making them more appealing and user friendly, like the Je Joue FIFI rabbit-like design, or the Lelo Mia 2 classic bullet shape, designer toys seek to improve on what we already love, as well as creating new, never-before seen shapes like the We Vibe.
Quality Materials
Crafted from high quality materials like medical grade silicone, stainless steel or even glass, means that not only will your pleasure object last longer and feel softer and smoother against your skin, but it will be safer for your body too. Some cheaper products contain phthalates, which can be harmful. Brands like Lelo, Jimmy Jane, Leaf and many more, actively avoid using phthalates and clearly label this.
Although materials like silicone cost a little more, knowing that the toy you're playing with is completely body-safe is worth its weight in gold.
Power and Stimulation
As well as the outside being made of premium materials, what's inside those items to make them work often includes cutting edge technology. Only the very best and most powerful mini motors are used, offering a vast array of speeds and pulsations for amazing pleasure and experimentation.
The power and stimulation technology in a designer vibrator is constantly evolving. Take, for example, the Smart Wand 2, which uses innovative Sense Touch technology. Vibrations build in strength - the motors speed up - as the head of the wand comes into contact with the skin, so more power can be enjoyed without lifting a finger to push a single button. Clever!
Rechargeable Technology
Many designer sex toys are mains rechargeable, which takes away the hassle of fiddling around with batteries and you get more power for your pound. More often than not, the charger comes included and will either plug into the toy, use a USB connection, or come with a magnetic cradle.
Using magnets for charging seems to be the way forward for many designer sex toys as it means there are not holes or charging sockets, so the massager is completely sealed and totally waterproof for even more fun.
Customer Satisfaction
These pleasure objects are built to last, but sometimes faults can occur in top end products too. Technology will be technology at the end of the day. Many designer brands like Rocks Off and Lelo come with a warranty included, so if anything does go wrong it can be easily replaced with no fuss or worry. Often it will involve nothing more than registering the details of the product and when you bought it on the manufacturer's website. Easy. That added peace of mind can be just as satisfying as the item itself.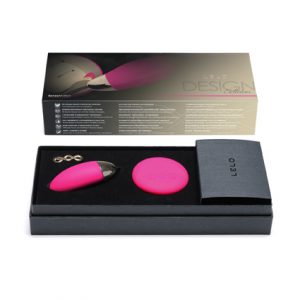 Exquisite Presentation
Packaging can speak volumes. It's the first thing you see and touch before you even get to the vibrator, so designer brands have made sure that how your luxury item it presented reflects the quality of what's inside. Get a box like this and you know that you, or a loved one, is in for a real treat.
From satin lined cases to discreet black boxes, each has their own style. Often the boxes are the ideal place to store your pleasure object and charger, helping to keep it in pristine condition between uses. Many also come with separate draw-string pouches that are perfect for travel.
So, this is why those vibrators have that price tag and in Harmony we believe that once you have tried a designer vibrator, you won't go back to anything else. Find your perfect pleasure object in our Designer section.