Behind the Brand: new Seven 'til Midnight lingerie and clothing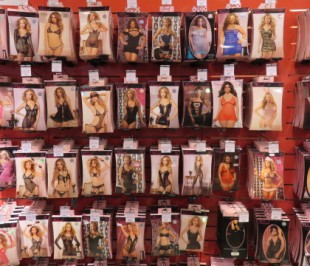 Gorgeous new Seven 'til Midnight lingerie styles now in Harmony
Known for their contemporary style and with over 2,000 designs, when it comes to offering choice there are few brands that will spoil you in the way Seven 'til Midnight lingerie and clothing (STM) do. As if picking between the reams of underwear, chemises and dresses that make up the STM range wasn't difficult enough, we've now added over 50 lines from their new collection.
A Los Angeles based company, Seven 'til Midnight lingerie cover all spectrums of the lingerie wardrobe and do so at a pocket-friendly price. On-trend designs and the use of bold colours and patterns means you can indulge in the latest boudoir glamour without breaking the bank because most items are under £40. A catwalk of revealing teddies, cheeky sets and sexy dresses, after looking at what's on offer this season, it becomes clear that STM are on a one-woman mission to seriously shake up your lingerie collection.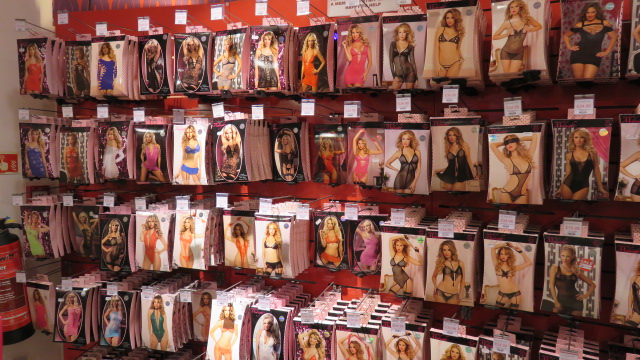 What's new to Seven 'til Midnight?
Whether you like a fun and flirty look in the bedroom, or you prefer something dark and dangerous, there's a Seven 'til Midnight outfit for you. Here's our pick of the hottest…
Cute, but captivating
These designs may look innocent, but they've got enough of a sexy edge to turn heads in the boudoir.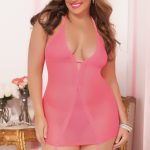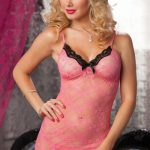 Sophisticated, but seductive
Each of these styles oozes class and sophistication, but they all have a daring, seductive, twist to them too… Revealing and totally risqué
For when you want all-out, no holds barred sex appeal, slip into one of these…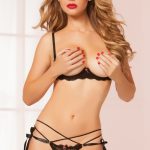 Sexy knickers: it's what's underneath that counts
Putting on a pair of sexy knickers can give your libido an instant boost. Seven 'til Midnight have a range of tasteful crotchless knickers and irresistible underwear that can be worn to compliment your favourite lingerie outfit, or slipped on as a stand-alone garment that really makes a statement.
Hook Up Thong
Madame Butterfly Open Crotch Thong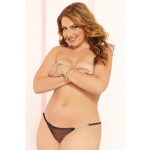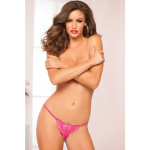 Getting the right size is simple
While their flirty new styles will have you "umm-ing" and "ahh-ing" for hours as you decide what to treat yourself to this S/S, one thing you don't have to worry about is picking the right size.
There are only two sizes to choose from: One Size and Queen Size, which makes up their Baby Got Curves collection. Many of the Seven 'til Midnight lingerie One Size designs will fit a UK dress size 6 to 14, while Queen Sizes are 16 to 20. The fine fabrics that a lot of the styles are cut from will easily stretch to fit and hug your figure, giving you a flattering bedroom look.
If you're looking for a sexy lingerie gift for a lover, then finding something that will fit has never been easier.
Need more help?
Check out the complete Seven 'til Midnight range here. For even more styles and designs, browse our complete Sexy Clothing section, or head to one of our London stores where you can try the styles on before you buy.