Pornhub Twerking Butt Arrives in Harmony Store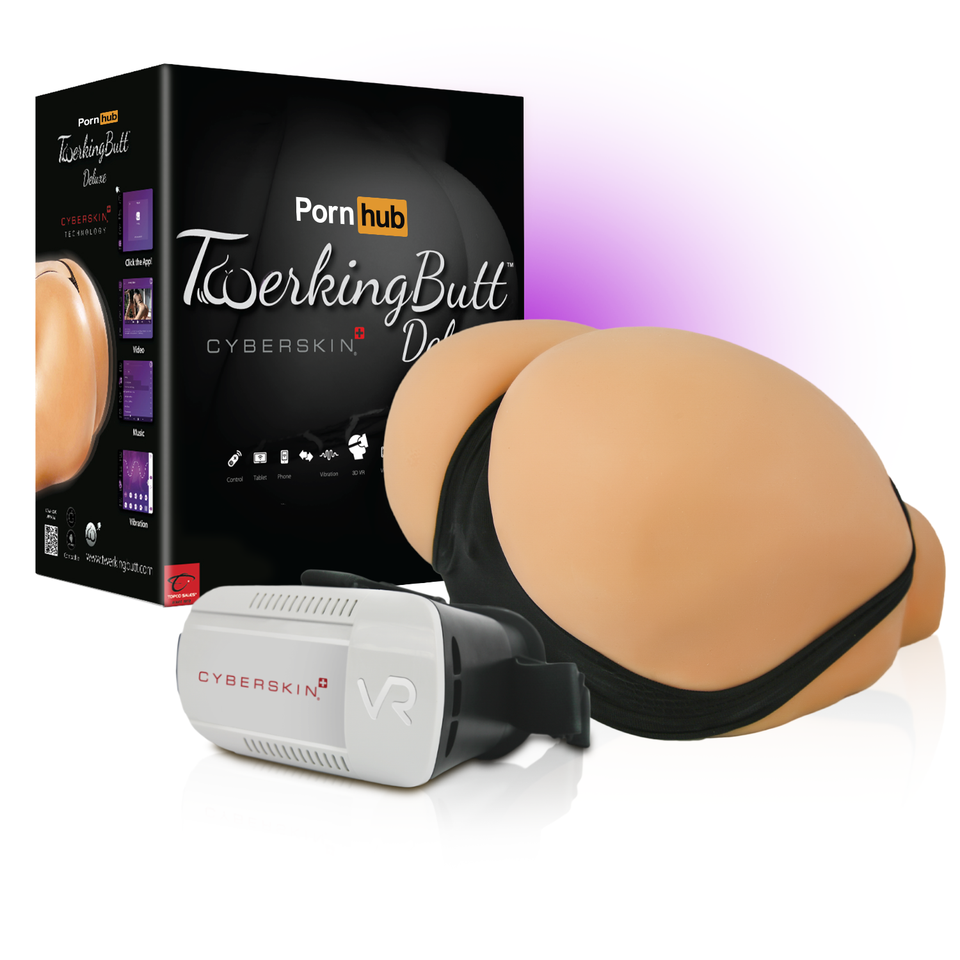 The Pornhub Twerking Butt Deluxe, now available to buy from Harmony Store
Phone calls, emails and Tweets: you guys have been desperate to know when the Pornhub Twerking Butt would be available to buy from Harmony Store and now, we're pleased to tell you, that IT'S IN STOCK!
Easily one of the most hotly anticipated male sex toys of the year, the Twerking Butt Deluxe combines cutting edge technology and ultra-realistic cyberskin material to create a masturbator that will blur the lines between fantasy, adult content and reality. A must-have for men that like their gadgets, control the Twerking Butt using a specially designed android and iPhone app. Customise the rhythm, massage speed and sensual vibration and you'll experience a realistic motion and movement unlike any other male masturbator or stroker that you've tried before. Geez, no wonder you've all been so keen to get one! Wear the included Virtual Reality headset, or queue up your favourite adult content, and bring the sexy sensations you see on screen to life as you play with the realistic masturbator to the rhythm of the film, or even make it twek in time to your favourite music playlist.
As an exclusive UK retailer, we only have a limited number of the Twerking Butt Deluxe masturbators in stock and once they're gone, they're gone. Make sure you don't miss out and grab one while you can by ordering your Twerking Butt online or picking it up from Harmony Oxford Street.
So often it's claimed that sex toys for men are lagging behind the technological advancements of women's pleasure objects. But not anymore. Bridging the gap, the following video explains the level of engineering, hard work and (ahem) important scientific research that was involved in creating the Pornhub Twerking Butt.
Don't miss out on getting yours. Order the Twerking Butt from Harmony Store UK or head direct to Harmony Oxford Street.