The Rocks Off RO-80mm goes Designer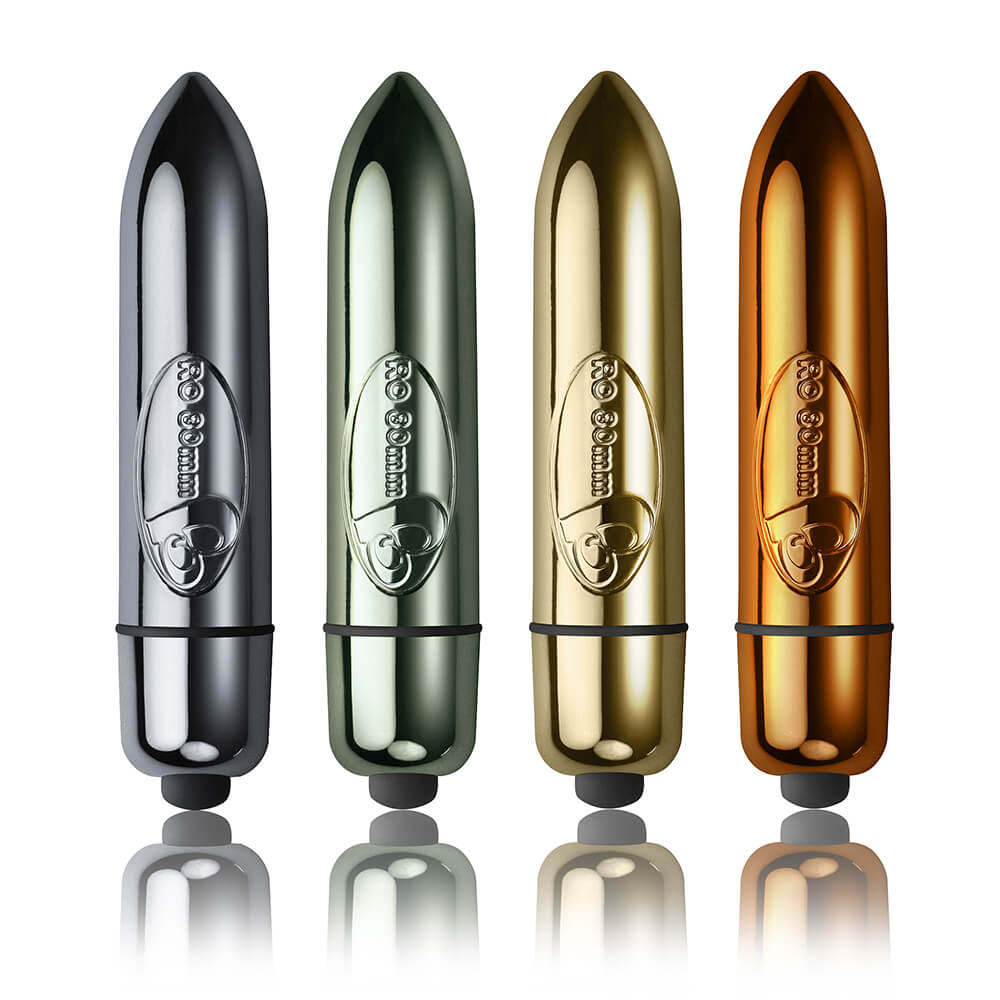 Move over ugly sex toys! Take a hike conventional vibrator colours! The style police have been to Rocks Off and given their award winning RO-80mm bullet vibrator a serious make over!
The Rocks Off RO-80mm Bullet vibe has never been a bad looking toy. Available in several trendy colours you certainly wouldn't put it in the ugly category, but it was never about how it looked, it was how it performed. The RO-80mm was about its fabulous shape with pointed tip for ultimate stimulation and the mind-blowing power it provided despite its size. Naturally, it wasn't long before it became a worldwide best seller.....
However, one of the biggest deciding factors when buying a sex toy is what it looks like. So many times when I've spoken to customers in the Harmony shop and presented them with two equally outstanding vibrators, they will always go for the one that is better looking, even if it means compromising on some other factors. It doesn't matter how tightly your eyes are shut when playing, if you believe what you've got hold of is ugly then it's less likely to be pulled out of the box and used in the first place.
How excited we were in Harmony when we saw the fun, fashion inspired designs of the Rocks Off RO-80mm Single speed bullet vibrator. Combining everything we loved about the original - power, shape, ease of use - with new features like six more speeds and making them way more, well, sexy looking, it's no wonder they flew off the shop shelves as soon as we'd put them out (seriously!).
Available in 4 attractive designs like vibrant Aquablue, an elegant Champagne, a slick Chrome and even the classy Copper for those that prefer their vibes to have a touch of bling about them. They're like a horny fashionista's dream come true!
Each one is gorgeous and as sex toys are such personal, intimate items why shouldn't you want something that suits your style, just as you would with any other accessory? We're left wondering now, what trend will be next for sex toys?
Shop the Rocks Off Limited Edition RO-80mm vibes in our Bullets section.