PornHub are hoping energy from masturbation will help save the planet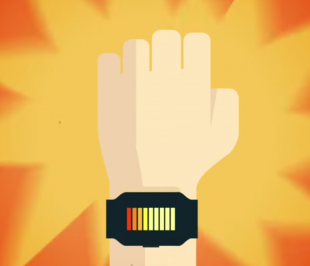 New PornHub 'Wankband' device means masturbation will help save the planet
We all know that masturbation has a feel-good-factor to it, but now PornHub are trying to turn all of that positive sensual energy into something more than a brief, satisfying release.
With an estimated 41 million people visiting the free adult streaming website each day, PornHub decided that too many of us are harming the environment by watching X-rated content online.
"Every day, millions of hours of adult content are consumed online, wasting energy in the process and hurting the environment. At Pornhub we decided to do something about it," they say on their dedicated masturbation to save the planet website.
To try and make us all feel that little bit better about using so much electricity to get ourselves off, they have apparently invented the Wankband: a small, wearable watch-like device that stores kinetic energy when moved up and down.
The PornHub Wankband website, encourages men and women to "love the planet, by loving themselves". The stored energy in the band can then be used to charge small electronic devices, like your phone or maybe even your vibrator?!
Watch how the Wankband works
Helpfully, PornHub have put together this handy video to show us exactly how the Wankband is meant to work (SFW as long as you have headphones).
Test it out
Right now you can sign up to become a BETA tester for this wanky new tech, should it ever become a real thing. Visit the PornHub Wankband website, or use the #Wankband to tell the Twittersphere how you would put your stored masturbation energy to good use.
Geez, what is the world coming to…