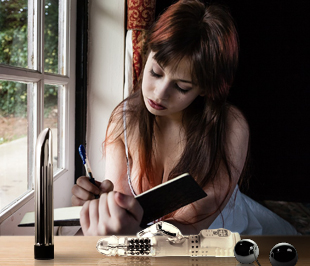 How to review sex toys and why bother?
Internet shopping is brilliant you've not got to deal with crowds of people or pushy sales staff – but there are limitations when looking at products on a computer screen too. How big is it, really? What does it feel like? What's the difference between one item and another apart from the price?
This is when, if you're a savvy internet shopper, you turn to the reviews attached to the product which will hopefully offer that extra bit of info you need to help you make up your mind.
Sex toys are no different, especially as we're becoming more and more educated about what makes a good (or bad) sex toy. Maybe you've already experienced how useful it was to read a review or two about the vibe you've had your eye on to make sure it lived up to real life expectations.