Have better sex - How does using lube help?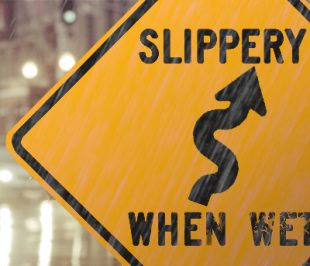 Does using lube help make sex better?
The short answer to the above question is "yes". If that's a sufficient enough answer to convince you, then great! You can stop reading this post and head straight to our sex lubricants section to find the ideal slippery playmate.
For those of you that need a little more convincing, then no problem. Here in Harmony we love lubricant. Like, really love it, because it's such a quick and inexpensive sex toy that can make doing the horizontal tango, spanking the monkey or double clicking the mouse feel a million times better.
In plain terms: lubricant improves any and all types of sex, whether that's masturbation or intercourse with a partner.
Here are 3 top reasons why using a lubricant does help when it comes to solo or couple sex…
Not all friction is good friction
This is an obvious one, but it always bears repeating: lubricant helps ease friction, so eliminates the worry of chafing or uncomfortable sensations when playing with a sex toy or a partner. There are a multitude of reasons why you might suffer dryness and just because you're not getting as wet naturally doesn't mean you're not aroused by a situation. Having to reach for that lubricant bottle isn't a reflection on your libido or something you should be embarrassed about.
Condoms can increase friction and cause dryness during sex, which is why many of them come pre-lubricated. But it's also a good idea to add a drop or two more for added comfort.
When it comes to sex toys, as realistic as masturbation sleeves or lifelike dildos may be, they're not human and the materials or textures may feel rougher or harder than skin. Adding a helping of lube to the tunnel or shaft of the dong will alleviate any uncomfortable friction caused between you and the material of the sex toy, but will heighten sensitivity so you can feel all of those stimulating textures enough to get you off.
Flavour of the month
Some people prefer to give oral sex if there's a sweeter taste to go down on. Flavoured lubricants provide that extra mouth-watering ingredient. Most are safe to use with condoms – although you should always check the label – and can help get rid of that not so appetising latex taste. Others prefer to drizzle it all over their lover's body and lick it off.
Pick from lip smacking apple, passion fruit, strawberry, or even blue raspberry. With so many options it's possible to pick a different flavour each time, or apply to your intimate areas before your partner reaches the bedroom so they'll get a tasty surprise when they get their lips on you.
Build the momentum
Whether masturbating or having sex with a partner, you'll often find that it's once you get into a steady rhythm that you start to feel yourself edging towards orgasm. Once you've applied lubricant, less friction means more slip and slide making it easier to build that momentum.
How to use lubricant
With the 'why you should use lubricant' covered, here's the 'how' and, as sex toys go, it really couldn't be simpler. Depending on the type of tube or bottle your lubricant comes in, squeeze or pump the lubricant out. If you're using a thinner water-based lubricant then you might want about two-finger tips worth. For thicker silicone lubes you'll find a little goes a long way, so start with a pea-sized amount and add more if you need it.
Apply the lubricant to the desired area on your body, as well as to the sex toy you're using. Massage in so the area is sufficiently covered and then you're ready to play. If you find it dries out during your sex session then reapply, or with water-based lubes add a drop of water to reactivate it.
Need more advice on lubricants?
There's more to lubricants than meets the eye, so take a read of our Personal Lube Guide and find out which type of lube will be right for you and your needs.
If you can't find the answer to your questions there, drop us a line on enquiries@harmonystore.co.uk, tweet us @harmonystoreuk, or contact us on Facebook.
For those Harmony shoppers that are in London, you can always pop in store and get lubricant advice and tips from one of our friendly sales assistants.