History of Sex - 6 Surprising sex facts we learnt from the Institute of Sexology - Harmony Store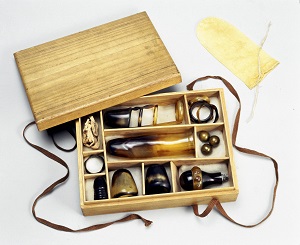 History of Sex
While we like to think we know a thing or two about sex here at Harmony, we're also aware how important it is that erotic education continues way beyond the classroom. By my own admission I'm a real sex geek, which is why I was super excited to go and visit the Institute of Sexology at the Welcome Trust in London. The exhibition includes over 200 items that show the history of sex and original and copied notes from studies of human intimacy carried out by some of the world's most famous sexologists, including Masters & Johnson, star subjects of the popular TV series.
There was loads to see: early sexual aids (mainly dildos) in a carefully compartmented wooden box; Victorian vibrators and Anti-Baby condoms; and hundreds of models, statues and erotic artwork depicting copulating couples.
The collection is a real eye opener into the history of sex, but certainly isn't ideal for those that blush easily!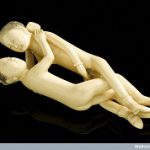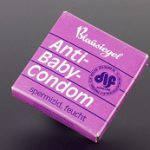 Having pored over each of the exhibits, here are 6 surprising things we learnt about sex from the Institute of Sexology from past studies, images and historical books...
#1 Electric Vibrators
Vibrator developers and designers were among the first to adopt electric power to keep a constant stream of power running to their pleasure objects. Not an example they'll ever give in a physics lesson. Best stick to light bulbs.
#2 At It Like Animals!
Until American sexologist Alfred Kinsey set up his research centre The Institute for Sex, in 1947, there were more documents, studies and observations made on animal sex than there was about physical human sex.
#3 Pop-Eye the Porn Star
Tijuana bibles were small, palm sized comic books popular in America during the Great Depression. They often included well known film and TV characters engaging in acts that certainly wouldn't be suitable for the Silver Screen in the 1920s and 30s. Pop-Eye featured in a Tijuna bible called Steppin' Out, in which he is shown to have a very large appendage. Must be because of all the Spinach he ate!
#4 Sex Change
Lili Elbe was the first transgender woman to under go sex reassignment in 1930. The operation was very experimental and overseen by renowned sexologist Magnus Hirshfeld. #5 Men! Don't Masturbate!
In the 1800's men feared wet dreams and masturbation. The worry was that the loss of fluid and semen harmed health and productivity. In a book titled The Secret Companion by R J Brodie, it includes an account of a man that has overindulged in "me time" and has become a pale, lonely man that is a physical and mental husk of his former self. How times have changed as today we so often discuss the health benefits of male masturbation.
#6 Sex Records
Ye Olde Sex Chart was perhaps my favourite item in the whole collection. Long before the Spreadsheets app, or that husband that kept a record of how often his wife turned him down, there was Carolee Schneemann. Making notes on not just how often she did it and what magic number she was up to, her extensive and detailed spreadsheet that she kept between 1969 and 1971 also made comments on age, genital size, amount of ejaculate and sleep contact. Imagine if such a thing was unearthed now and what the public's reaction to that individual would be?! the completed, very personal record, spanned over 3 frames in the exhibition!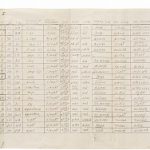 Open now until 20th September, visit the Institute of Sexology at The Wellcome Trust, 183 Euston Road, London, NW1 2BE. It's an education that you certainly won't find in any classroom!
Main Image: Collection of sexual aids in wooden box (Science Museum/Science and Society Picture Library)