How Guys Can Make Masturbation More Interesting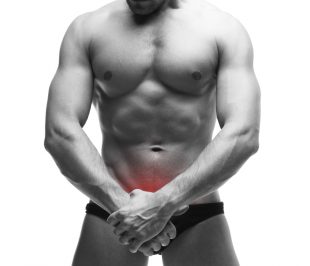 Masturbation is big business. We all do it, we all love it and there are thousands of products at our finger tips that can make it even more pleasurable.
In the not too distant past it was primarily women that made use of sex toys, but now the market has caught up and it's become much more common place for guys to use toys in their alone time.
However, there still seems to be a lack of adoption among men. After all, how many women do you know that don't own a vibrator? Now, how many men do you think own personal sex toys? Not even close to the same number.
While it's become more socially acceptable, men can still be resistant to trying out toys. Well, we're here to tell you that they can take masturbation from a 6 to a 10. There's a reason why women love them and you're sure to love them too.
Edging Closer
If you're going to learn the dark art of masturbation then you need to start by recognizing that everything that's good in life takes time and preparation.
Sure, you can go at it fast and finish in a couple minutes, but how much are you really going to enjoy it?
By taking your time and building up to the orgasm you can ensure a more pleasurable, powerful and relaxing climax. That's where edging comes into play.
Edging is the practice of taking yourself close to the point of climax, stopping, and then repeating this process. This allows you to enjoy that wonderful feeling of building up to the finish, over and over again. But it also means that when you do finally orgasm it's much more pleasurable.
Just using this tactic alone can completely revolutionize your standard for a great orgasm. Take your time gentlemen.
Taking Back Control
But if you don't have the strongest willpower, how can you take control and enjoy it for longer? In the UK we don't seem to have the same affinity for lube that our American counterparts do, but using lubrication is a 'handy' tip that can make masturbation far more enjoyable.
You see, by using a little bit of lube you can allow your hands to glide, reducing the friction and slightly dulling the sensation. But rather than making it less enjoyable, it allows you to build up slower, have more control over your orgasm and therefore enjoy it more!
Of course, using too much can make it difficult to enjoy but if you overdo it then take a tissue and wipe some off before getting back at it.
Masturbators
Now that you understand the basics, it's time to talk about toys. Men have two main types of toys available to them; masturbators and prostate stimulators.
Masturbators are designed to replicate the feeling of vaginal, anal or oral sex, by using a silicone sleeve covered in bumps, ridges, rolls, dots and holes. This sleeve is generally either mounted to a flat surface or inserted into a handheld device.
There are plenty of different options available but the most famous and popular are the Fleshlight and FlashJack range, their female and male options.
Fleshlight is the market leader in male masturbators, with a history of creating tantalizing products that are body safe and as close to sex as is possible with a toy. But more than anything, they standout for their replaceable sleeves.
While most toys have a single sensation depending on how they are constructed, the Fleshlight has interchangeable sleeves, meaning you can experience tens of different textures. Just as importantly, the outside of the toy is often molded from your favorite adult star, giving you the chance to enjoy them.
Some of the most popular Fleshlights that we sell are the Turbo Ignition, Lana Rhoades, Jessica Drake and the Flight Pilot. Also, check out this Fleshlight review to learn more about the different options available.
Prostate Stimulation
Your prostate is a small gland that can be most easily stimulated through your anus. If you've ever felt envious of the full-body orgasms that women can feel, prostate stimulation is the closest you will come to unlocking that pleasure.
While penile orgasms are usually short, singular and have centralized pleasure, prostate orgasms often repeat, last for multiple seconds and spread across your body.
Do be warned, you might never want to orgasm without prostate stimulation again.
Prostate toys come in two categories; plugs and massagers. A plug is simply designed to sit within your anus, supplying a little pressure to the gland as your body moves. Massagers on the other hand are much more similar to a vibrator and can result in mind-blowing orgasms.
Our best selling massager is the Aneros Vice Vibrating Silicone Prostate Massager, this award winning toy is specifically designed to fit the male body and to provide pleasure where it's most needed.
With a simple on/off switch you can activate the powerful vibrator, which will directly stimulate your prostate. Otherwise, you can enjoy the gentle pressure, similar to a plug. These toys will take you from a 6 to a 10, redefining your definition of a 'great' orgasm.
Lock the doors, put on some music and enjoy yourself.