What came first the rabbit or the egg?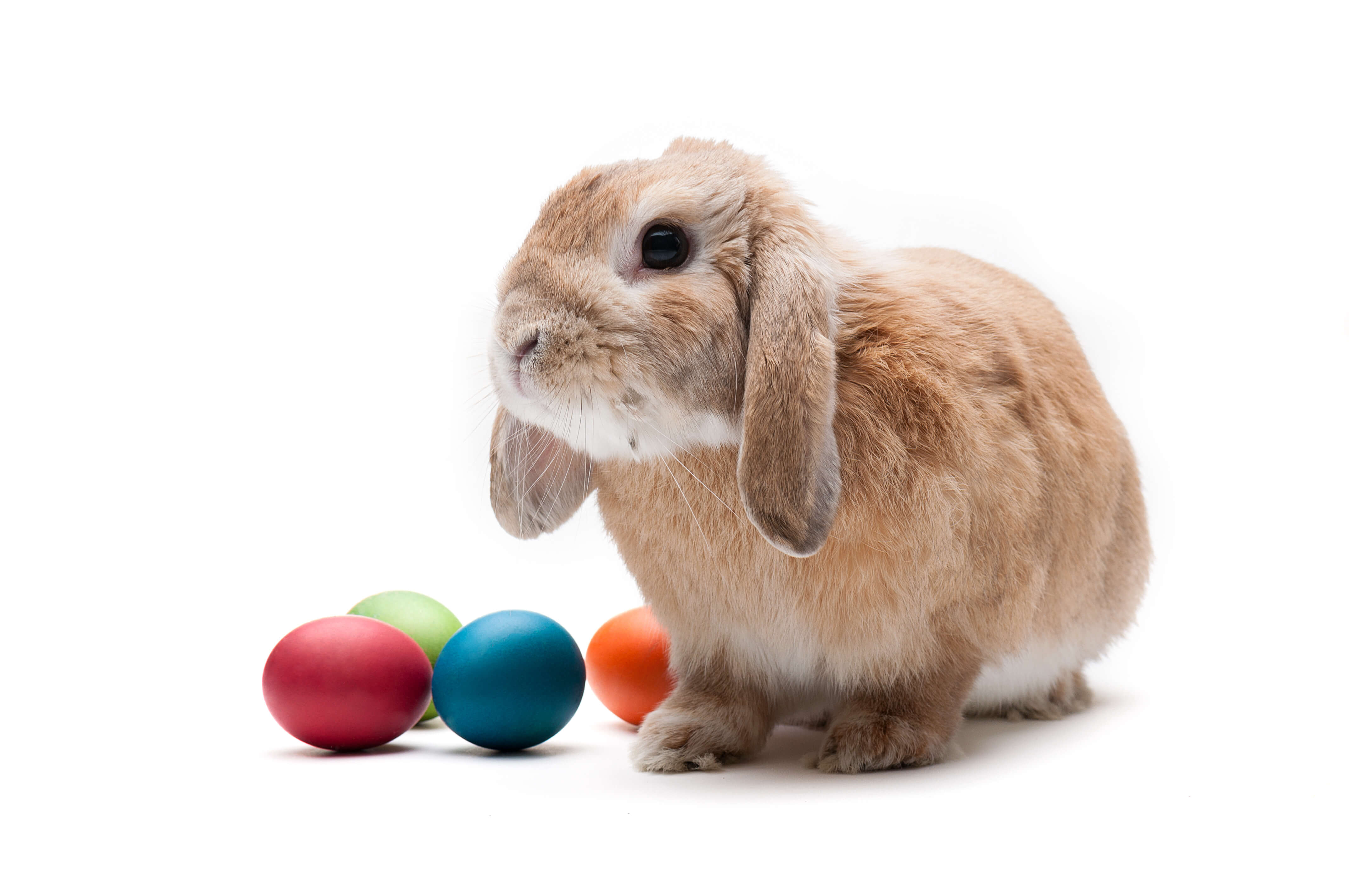 Ahhh, Easter. A time for chocolate, beer gardens and roasts. A long weekend of sunshine in the garden, or if your anything like us at Harmony HQ, some quality time with your mojo.
But wait, wasn't there a point to this holiday? Something about regeneration, revival and rebirth? The first sunshine of the year and the extra 48 hours is prime time for winding down and regaining the sense of yourself that you'd lost to the daily grind – and for a lot of us, nothing puts the spring back in our steps (or out of our mattresses) like prioritising pleasure and topping up your orgasm count. If Spring is a time for revitalising and refreshing, then between the sheets is the best place to start (or up against a wall, in the shower, the garden…).
But lovely as it is, there's one thing I've never quite got my head around about Easter: where on earth did this bunny and his bloody eggs come from? It seems most likely that clashing cultural customs got lost in translation, and we've ended up with the tradition of a frolicking fluffy animal (always wearing a waistcoat, for some reason) hiding chocolate hens eggs in our gardens on Easter Sunday when we'd all rather be having a lie in. Not that I'm complaining about the chocolate – but it does seem a bit random.
Perfect time, then, for delving into some research and getting to the bottom of that age old question: what came first – the rabbit, or the egg?
These days, a discrete, rechargeable egg-shaped vibe is bedroom staple for most women, but this sex toy has its origins way back in the Victorian era. Doctors used them to treat women suffering from 'Hysteria' a recognised medical condition with symptoms that look suspiciously like the horn. In the very early days, they were powered by steam, and after electricity was invented they became battery powered. But with a battery the size of an average car battery, women would have to visit medical professionals to 'relieve' their symptoms until the 20th century, when electricity became more widely available and vibrators became the fifth home appliance to be electrified.
Home vibrators were marketed as 'health', 'beauty' or even 'weight loss' aids the rigid attitudes of the time meant that what people were really using them for was the world's worst kept secret. It wasn't until the 1950's, with the development of latex rubber, that vibrators really came into their own, and once they started being used in pornography, the trusty vibe earnt it's crown as the Queen of the sex toys.
Since they first went majorly mainstream in the 20th century, vibrators have come in all wonderful shapes and sizes (check out our selection for some of the best). But without a doubt, The Rabbit is the world's most iconic sex toy and changed the way women masturbate forever. The simultaneous stimulation of the clitoris and G-Spot was groundbreaking, and for the first time women's pleasure was front and center of conversations about sex. The 90's were a great time for empowerment (Girl Power and Sex and the City were game changers), but the rabbit we know and love was first developed in 1983. Sex toy company Vibratex had been manufacturing in Japan, where it was illegal to make or sell sex toys – they came in bright colours with cute animals on them (like turtles, elephants and kangaroos) to avoid the restrictions. By 1984 Vibratex were selling in the USA (with great success) and had settled on the bunny atop the shaft of the toy, with it's perfectly formed tickly ears.
There seems to be a theme throughout history of sex toys being sold under the guise of something quite different – given that we're only just embracing and celebrating our sexualities now, in the 2017, maybe that's not such a surprise. One bedroom favourite of the more explorative among us is the humble Butt Plug and, yep, you've guessed it, was developed as a medical aid in the late 1800's. Originally sold as a 'rectal dialator' to treat Piles (… lovely), butt plugs – which looked almost identical to the ones we know and love today, FYI were advertised in respected medical journals, and readily available to buy on prescription across the USA until 1938, when they were banned for 'false advertising.'
If you thought that was old, wait until you hear this next one: Ben Wa, or Love Balls have their origins somewhere way back in the Orient of A.D 500! Women have used them throughout history to strengthen their pelvic floor muscles and intensify orgasms, although many couples use them during intercourse too. Often they're known as Geisha or Burmese balls – it's generally believed that they were first developed in the Far East in Japan or China, before gradually gaining popularity across the west – but with origins that far in the past, nobody really knows.
Sex dolls are having a bit of a moment right now, with ever more realistic models being produced and the inevitability of widespread sex with robots just around the corner. But these modern sex dolls are the result of hundreds of years of development. In the 1600's, European sailors would fashion the female form out of clothes and rags to have sex with; by the early 20th century, sex dolls made of patented vulcanised rubber were available to buy from Parisian consumer catalogues. In 1950's Germany, the Bild Lilli doll was popular among adult men, with the marketing tag 'Whether more or less naked, Lilli is always discreet' and a line of sexy negligees to go with her. The doll was based on a sexy, outspoken comic book character, with blonde hair, long legs and extreme proportions, and is widely considered to have inspired another certain blonde doll, less popular with grown men but iconic among little girls…
So there you go the mystery of the Easter Bunny may not be solved, but at least now we know the fascinating back story of some of our favourite products!
Why not use the spare time over the Easter break to put your knowledge to good use, click through some of links and choose a new sex toy? It's what Jesus would have wanted, after all.