Which vibrator should I buy?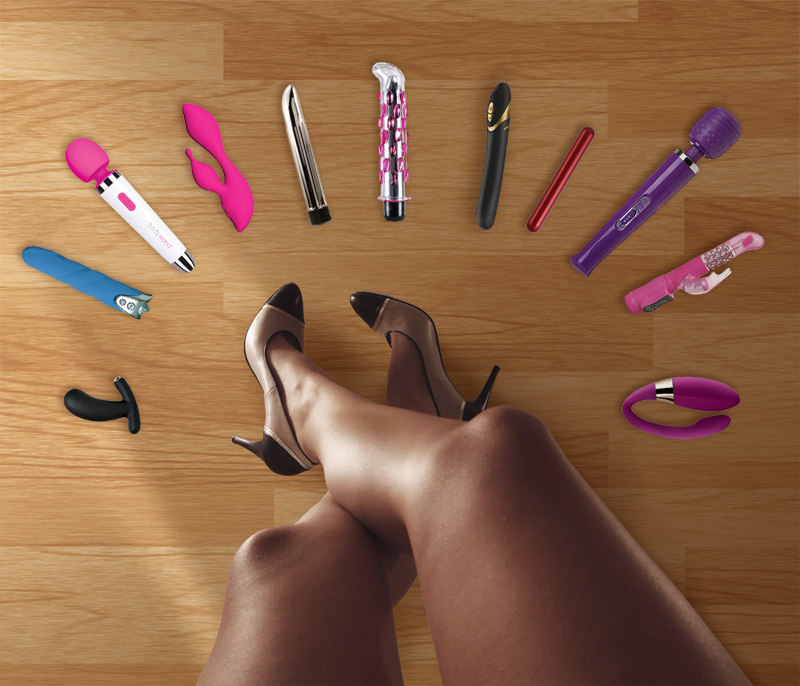 So, you've decided that you want a vibrator, or are looking for something new to put in your toy box, but not sure which will be the right buzzy companion for you?
This guide is designed to get you thinking about some of the important questions you should ask yourself when trying to find the vibrator that matches your needs. We understand that the huge range and variety of vibes on offer can be a tad overwhelming when you're not sure what you're looking for.
These are questions we talk through all the time with customers that come into Harmony in order to guide them to the vibrator range that's most in line with what they're after. If you're not sure what you want, then take a moment to consider the following and hopefully your perfect match will reveal itself.
Do you want to try internal stimulation, external only, or both?
This question is a great starting point as it can narrow down the options really quickly. Ask yourself what you want to use your vibrator for? If you know it's all about the clit, then you'll find what you're after in our Bullets or Clitoral Stimulator range. If you know that you enjoy G-spot play, or want to start experimenting with internal G-Spot stimulation, then we have a whole range for that too.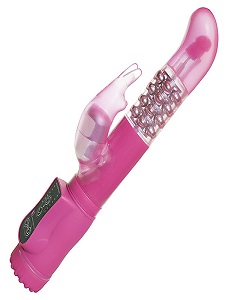 For some, what they want to use it for isn't always clear cut, in which case a Rabbit vibrator, or longer Classic vibe like the Lady Lust Finger (£3.49) or Rocks Off RO-80mm (£24.99) is an excellent choice. These vibes allow you to use them for internal and external stimulation, or with a rabbit you can try both sensations simultaneously and work out which you prefer, then tailor future choices based on your experiences.
What budget do you have?
Cost can be a big influence on which vibrator you go for. Deciding what you want to use your vibrator for will help decide how much you'd like to spend. For example, if you're wanting external stimulation only, then you may not need to spend any more than £15 on an excellent bullet vibrator. For more substantial vibrators that have dual controls or are made from a high-quality, body safe silicone, then you might be willing to spend anything between £40 and £200. Although this sounds like a lot, spending a little bit more on a quality vibrator can actually work out as being more economical in the long run. It's definitely worth considering whether you can stretch to spending an extra fiver or tenner now, rather than having to replace your vibe completely a year down the line.
Do you want something really powerful?
Not everyone is desperate to use the most powerful vibrator ever made. Some shoppers prefer a soft buzz and find intense vibrations more painful than pleasurable. Most vibrators have multi-speeds, but for really soft opt for a Vibe Therapy product, or even a Lelo on it's lowest setting.
Does size matter?
When it comes to picking the right vibrator, size really can matter. Picking the biggest beast on the shelf and taking it back to your partner might be pretty overwhelming, especially if it's your first experience of sex toys.
Decide if you want something long, or short; thick or slimline. If you travel a lot and need something easy to pack, then the key is small and light such as the Svakom Ella.
Size can be deceptive though. Take the Doxy Massager (£89.99) for example. Although it's big and many customers wonder, 'how is that supposed to fit?', it's actually designed for external use only, so when you put it like that it looks much more inviting and a lot less intimidating!
How about colour?
Although it might seem like a trivial question, colour really can be a deciding factor for many shoppers and rightly so. If you're going to spend £50 or £60 on a vibrator, then you will want it to look attractive and appealing to you. If you really hate the colour pink, or detest purple, then it doesn't matter how tightly you close your eyes, when you spot it in the bedside draw you'll be much less inclined to take it out and use it in the first place. Luckily, vibes come in a rainbow of colours these days from orange and red, to greens and dark blues. We try to stock as many colour options as possible, so there's something to suit every taste. Use our colour selector on the left-hand side to help filter results. Do you prefer something firm, or soft?
Using a hard sex toy can be really uncomfortable for some people, or the perfect tool to grind against for others. If you want something with a bit more flexibility, then try our Fun Factory range,or something made from a softer silicone or jelly For those that prefer smooth, yet firm and more rigid in it's shape then our range of classic vibrators may do the trick.
Is noise an issue?
Living in a house share, with family, or wanting to play in public means you want want a vibrator that isn't too loud. An all singing, all dancing, high speed rotating rabbit might not be the answer in this case. Generally speaking, silicone vibrators like the Prestige Natasha (£59.99) will appear quieter as the thicker material helps to dampen the sound. Also, you can count on designer vibes having better quality motors that are whisper quiet.
Are you looking for something to use alone during masturbation, or a vibrator to use during sex and with your partner?
While it's technically possible to use any vibrator with your partner, some lend themselves to the task better than others. If you're looking for a vibrator that you can use together, then we have a whole collection of sex toys suitable for use by couples. These include remote control vibrators, cock rings, vibrating strapless strap-ons and the very popular We-Vibe. Sometimes though, even something as simple as a bullet vibrator can be the perfect sex toy as it can be used on both men's and women's external hot spots and bring a whole new dimension to your play.
Hopefully this has helped you figure out what you're after and given you some good starting suggestions, but if you're still unsure, then drop us a line. We're only too happy to help so that you get a vibe you're truly satisfied with.
Once you've picked your perfect vibe, don't forget to order the Essentials, such as batteries if the toy isn't rechargeable, a good lubricant to enhance your pleasure and an antibacterial toy cleaner to keep your new vibe in tip-top condition.