Where to Wear Your Love Egg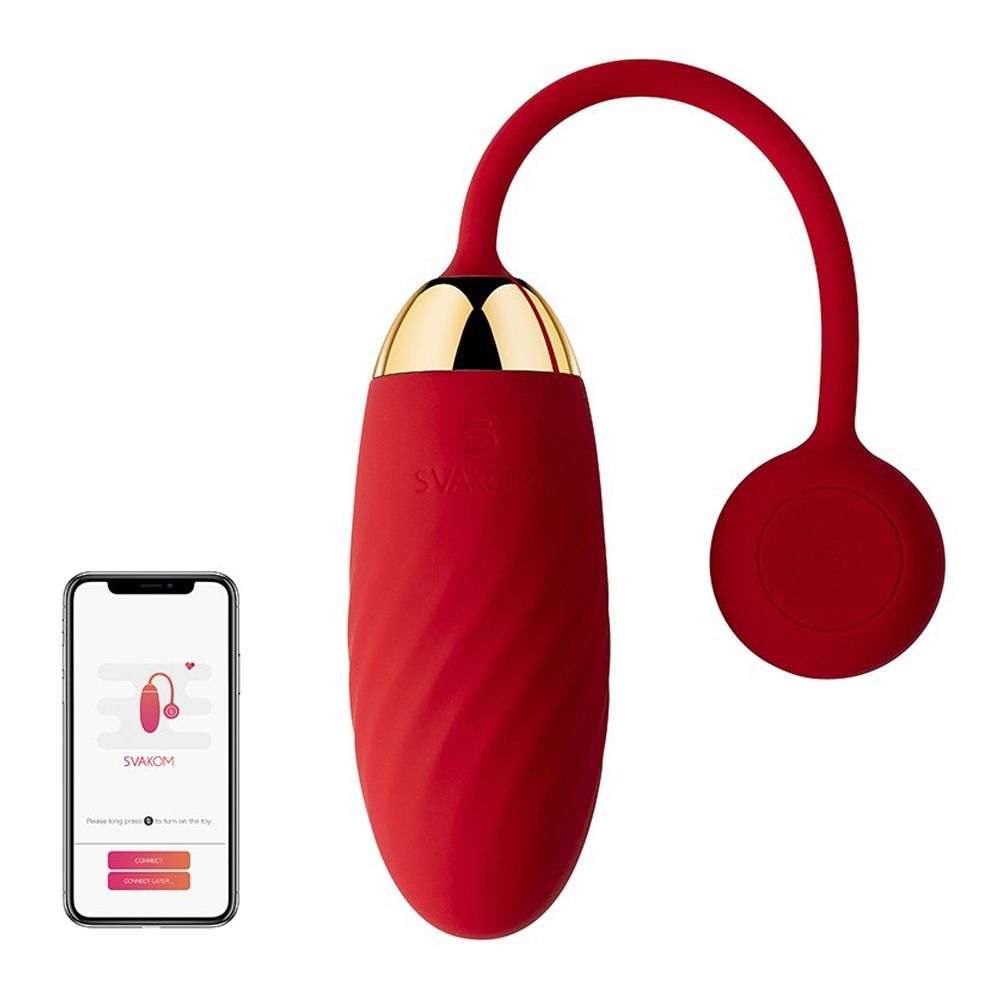 Some day-to-day tasks and weekend chores can be booooring, so here at Harmony HQ we've been thinking up ways to make menial tasks much more enticing. Our toy of choice to add an extra level of thrill to tedious chores is: the Love Egg. More specifically a wireless, remote control, vibrating love egg like the Svakom Ella.
Here are our suggestions of when and where playing with your Love Egg will help to alleviate the tedium of every-day tasks...
Weekly Shop
Why not pick up an orgasm at the same time as grabbing a tin of beans. Pop the love egg in before you leave for the shops. Resist turning it on until you get there. Spice things up by enjoying a different vibration pattern on every aisle. You'll know which is your favourite setting because you'll linger in the fresh fruit or bakery aisle for much longer than is really needed.
Gym Workout
Whether you're pounding the treadmill or lifting weights, wearing your love egg during a gym sesh means you can work up an extra sexy sweat. Make sure you clench your kegel muscles around the love egg while working out, so that important pelvic floor gets a flexing too. Reward yourself afterwards in the showers by simply enjoying a post-workout buzz.
Cleaning the House
Play this game either with a partner, or solo. If your lover is in the house with you, hand them the control. Perhaps they'll set it buzzing while you're doing the hoovering, or maybe they'll only reward you with the thrilling sensations once they think you've done a good cleaning job in each room. Playing solo? Set it in motion during those jobs you find particularly boring.
Preparing Dinner
The table is set, veggies are on and dinner is in the oven. The only thing is to wait for the timer to go. Rather than stand around idyll, why not indulge in a pre-dinner orgasm. See if you can make yourself climax using the different vibration settings on your love egg in the time it takes for dinner cook. It's one appetiser you'll enjoy every time!
Think we've missed a good Love Egg opportunity? Reply below or tweet us your suggestions using @harmonystoreuk or #HarmonyStore. We'll RT the best to our followers.
See Harmony's full range of vibrating Love Eggs here.