What's Harmony got in store?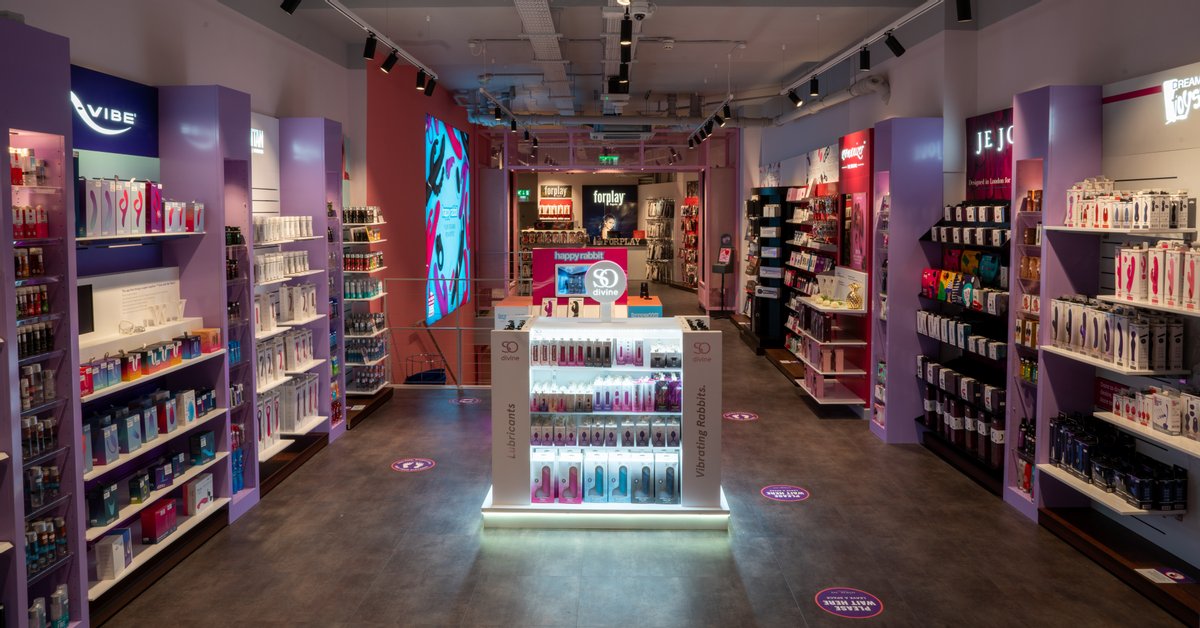 As well as being a click away with our online store, Harmony is also a short walk away from London's central shopping district. There are three shops in London to visit, each with it's own unique style and feel, but with so much online what more could we possibly offer you in store? Apart from friendly, knowledgeable and approachable staff (because sometimes you need advice on even the most sensitive of topics), we've got the largest selection of adult products in the UK all under one roof!
Lots of lingerie
From corsets to cute chemises, bras to body stockings our Harmony shops have the sexiest outfits for the bedroom. Offering the latest collections from brands like Seven 'Til Midnight, Baci, Leg Avenue, Pink Lipstick, Fever Lingerie and Hustler we're able to provide a range of styles, designs and sizes. Whether buying for yourself, or wanting to treat that special someone in your life, there will be something to suit your unique bedroom style and compliment your naughty or nice side.
More designer vibes
Although we've got the latest Lelo, Vibe Therapy and much wanted couple's sex accessory We-vibe on line, we have also have these options in-store. Luxury designer brands such as Womanizer, Fun Factory and Je Joue are all available in our Oxford Street and Charing Cross Road stores. We understand that the price tag of designer vibes might mean you want to do your research on why these vibrators cost a little more, or try before you buy, which is why we have all of our top selling luxury personal massagers on display. Touch, feel and explore each one so that you're spending your hard earned money on the right intimate object for you.
Libidex latex fetish wear
Looking for something outstanding to wear to the next Torture Garden event? Look no further than Harmony Oxford Street and Charing Cross Road, which are proud stockists of Libidex latex fetish wear. Our Libidex range includes military dresses, full cat suits, hoods and masks, bras, underwear, shirts and stockings. All Libidex clothing is handmade using high-quality rubber for a seriously sexy, kinky look. We stock off-the-peg garments for men and women and you're able to try the latex on to make sure you get the right size and fit. Whether you've worn latex before, or you're trying it for the first time, our staff are well versed in Libidex latex care and are on hand to help you find an outfit that won't fail to turn heads at the next fetish event.
Exclusive Harmony leather bondage accessories
Bondage and leather go together like submissives and rosy bum cheeks: where there's one you can usually find the other. Harmony teamed up with Rouge Garments, experts in creating divine BDSM leather accessories, to create a high-quality range that experienced fetish fans will love, but also won't break the bank if you're new to the lifestyle and don't want to spend a fortune.
The range includes eye masks and blindfolds for £9.99, ball gags, an O-ring gag, wrist and ankle restraints for £29.99 per pair, collars, a lead with leather handle, riding crops, floggers and paddles. Phew! Get all this in six attractive colours so you're whole set can match. We've also created male and female chest harnesses in black or brown and an exquisite soft leather strap-on harness that is fully adjustable at the sides and has snap buttons on the front section allowing the O-Ring to be changed, so all of your favourite strap-on dildos are compatible.
Be inspired
Part of what keeps sex exciting is finding new things to try in the bedroom. Two great sources for this can be erotic fiction and sexy films. Just look at what Fifty Shades did for people's lust lives! Reading about kinky sex inspired thousands of us to use our imaginations and give light bondage a go. No doubt the film will fuel our fantasies all over again. All two Harmony London stores have a wide selection of sensual, steamy stories penned by some of erotica's hottest authors and in our DVD section you'll find couple friendly adult films including the popular Lover's Guide series.
For full address details of our three Harmony shops, including opening times, visit the Store Information page.
Can't get to London and have a question about one of the products online? Email us on enquiries@harmonystore.co.uk