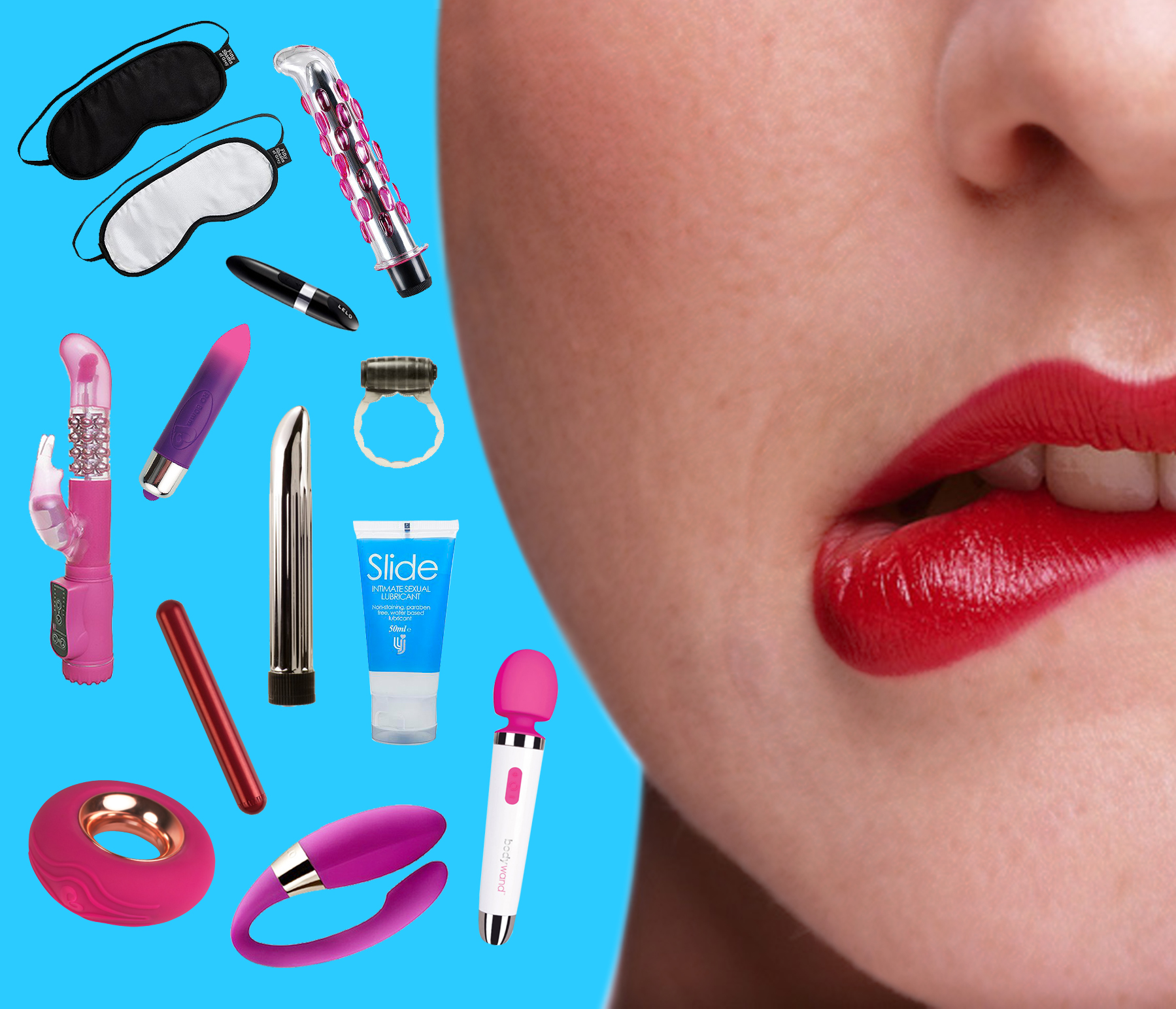 The perfect sex toys for beginners
It's your first foray into the world of sex toys. You're not sure what you're after, but you know that you don't want to spend a load of money just in case you A) don't like using sex toys or B) your other half freaks out when you rock up at home with this strange new thing that you're supposed to put all over your genitals. They're both valid reasons for stepping cautiously into the world of adult shopping.
To make it easier, a little less daunting and to (hopefully) avoid option A and B, we've put together some suggestions of ideal sex toys for beginners. Everyone has to start somewhere and we reckon these are great options to get you going...
Buy a Lubricant
A surprising suggestion, or so you might think, but lubricant is a sex toy in its own right. If you've never played with lube during masturbation or sex, then you'll be amazed at how radically it can change and enhance the feeling of a simple touch of a finger, or buzz of a vibrator. Buying a small bottle or tube like Slide water-based lubricant, which allows you to experiment and you'll quickly feel the difference.
For the more adventurous there are flavoured lubricants, which are great for enhancing oral sex. Or cooling and warming lubes, ideal for adding some extra oomph as it allows you to experiment with sensations you wouldn't normally experience during sex.
Bullet Vibrators
If you've never used any sort of vibe before, then bullet vibrators are an excellent place to start. Not only are they budget friendly, with some like the Rocks Off RO-80mm Bullet being just over a fiver, but they're also small, discreet and wonderfully versatile.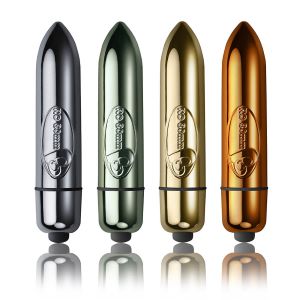 Bullet vibrators are brilliant for experimenting with, because they can be used on his or hers external erogenous zones during masturbation or couple play: think clitoris, perineum, nipples, against the scrotum, along her labia, backs of knees; these are just a few examples of how you could roll, stroke or circle the bullet vibrator over yours, or your partner's, hot spots. Here are even more reasons why bullets are brilliant sex toys for beginners.
Cock Rings are Affordable
Experimenting with toys together, as part of a couple, can make the experience a lot less intimidating, but also a bit more confusing. What could you possibly pick that would benefit and satisfy you both? Answer: a cock ring, specifically textured or vibrating ones.
With a Cock Ring he gets to enjoy a longer lasting erection that also looks bigger and delayed ejaculation, which will feel even stronger when he does finally come.
She/he gets to enjoy the buzzy sensations of the micro-vibe as your bodies move together, as well enjoying the pleasing sight of their lover looking impressively larger!
If you've never used a Cock Ring before pick a stretchy one for added comfort and go for one with a disposable battery. They're often cheaper, like £1.99 cheap, so if you really don't like it you won't feel bad about chucking it.
Classic Vibrators
Long and slender, the brilliant thing about classic vibrators is they give you the freedom to explore internal, penetrative pleasures as well as teasing all of those hot spots on the outside. Consider the classic vibrator as a step up from the bullet vibe, because it's longer so allows you to experiment with more.
Find a vibrator to suit your budget, choose between different materials, like simple plastic ones for just £4.99, or smoother, multi-function silicone classic vibrators for around the £20 mark.
By probing and playing with one of these, you'll be able to work out what type of stimulation you prefer and then find yourself something even more tailored to your needs, that you don't mind spending a bit more on. Blindfolds in the Bedroom
Adding a simple blindfold to your sex play can bring a new level of anticipation and eroticism to the bedroom. While many may think blindfold = bondage, it really doesn't have to. Taking away your lover's sight will heighten their other senses, but it doesn't mean you have to start being rough. Instead you could use this simple sex toy accessory to explore the joys of erotic massage, spend the time gently kissing or stroking them in areas they least expect it, or you could indeed use it as a first stepping stone into a kinkier world. Either way, it's a wonderfully simple, inexpensive sex toy that can open up many more opportunities.
Have Fun!