Lube so good you can eat it with ice cream!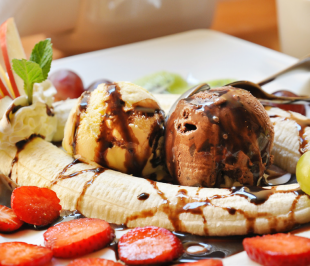 Bet you've not tried flavoured lube like this before
The eagle-eyed amongst you will have noticed that we're currently giving away a tasty free treat with every order over £25. But we're not just giving you any old flavoured lubricant. We're giving you System JO H2O flavoured lubes, labelled by many sex bloggers and reviewers as being the tastiest flavoured lube they've ever tried [link: http://www.systemjo.com/reviews/]. They're so delicious that you're going to want to drizzle them on more than just your partner's intimate areas.
Playing around with mixing lube flavours and sensations is a novel way to create something more exciting that's unique to your tastes. With this in mind, so you can get the most out of their H2O flavour range, System JO delivered a whole alcoholic cocktail drinks and dessert menu to try out. You know, for when you simply can't get enough of the stuff in the bedroom and need another fruity lube fix between sex sessions. Or if you run out of fruit mixers for your late night cocktails and the store is closed. All been there.
Put some extra flavour to your foreplay
Adding them to your food or drink could be a great way to incorporate them into flirting and foreplay. Put them out on the table before serving dessert, or leave them in a visible spot while mixing your partner's drink. They'll soon get the hint that after your tasty treat, you intend to enjoy tasting the lube on something else afterwards.
Wrap your lips around these…
Either use the lubricants as a sauce, or try these mix and match suggestions to create a dessert taste that's as close to the real thing as possible.
Berry Delight
2 Parts JO Strawberry Kiss
1 Part JO Raspberry Sorbet
1 Part JO Cherry Burst
Bananna Split
1 Part JO Strawberry Kiss
1 Part JO Chocolate Delight
1 Part JO Vanilla Cream
2 parts Jo Bananna Lick
Pineapple Passion
2 Parts JO Juicy Pineapple
1 Part JO Raspberry Sorbet
1 Part JO Vanilla Cream Sip on something stronger…
Using lubricant as a mixer might sound odd at first, but give these tried and tested suggestions a go with the System JO H2O flavoured lubricants and you won't be disappointed.
Cosmopolitan
1 ½ oz Vodka of your choice
1-2 tsp Triple Sec
Dash of JO Cherry Burst
Dash of JO Watermelon
Dash of Lemon Splash
Appletini
1 ½ oz Vodka of your choice
Generous dash of JO Green Apple
Mint Julep
2 ½ oz Bourbon Whiskey of your choosing
1 tsp Icing Sugar
2 tsp water
Generous dash of JO Cool Mint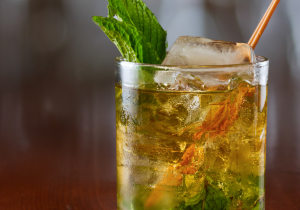 How to get your free System JO Flavoured lubricant
Click here to check out the flavoured lubes from all brands.
If you shop with us often, try a different flavour each time you order and mix and match to try out one of the suggested recipes or try out your own. Keep us posted of any especially delicious concoctions you create by emailing enquiries@harmonystore.co.uk.