How to give an erotic massage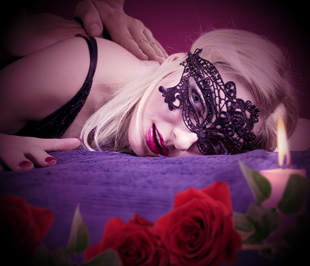 Learn how to give an erotic massage and it can easily become part of foreplay, giving you and your partner more of a chance to build a connection both physically and emotionally before sex. There are erogenous zones located all over the body: from the backs of knees and elbows to the more obvious ones such as the nape of the neck and nipples. The beauty of erotic massage is that it's a great way to explore your partner's body, working out which of these zones are particularly sensitive to touch.
Erotic massage doesn't have to focus solely on the genitals. The beauty of it is that it allows you to slowly build up the anticipation as you and your lover connect through touch at a more relaxed rate, so your overall intimate moment can be transformed from a quick encounter, to one that's long and sensual. The key to good erotic massage is to excite your partner, but not make them so relaxed that they doze off.
While we could go into complex techniques around sensual or even tantric massage, this is designed as a quick guide to set you up with the basics. Even if you're only giving your partner a five minute massage, after reading this you'll be able to help them relax, but also increase their arousal.
Setting the scene
Before laying even a fingertip on your partner, make sure your location is set up for giving an erotic massage. You don't want to begin only to find you're missing a towel, or that you left the massage oil in the bathroom. Make sure you're prepped and your partner is looked after by considering the following things…
Find a comfortable temperature
Stripping off and lying still in a chilly room is not going to help your partner relax and enjoy the massage. Check that the room is warm, but not so hot that it will send them to sleep.
Add some soft music and lighting
Create a welcoming ambience by dimming the lights, or scattering candles around the room. Opt for smaller lamps if you don't have a dimmer switch, rather than brighter overhead lighting. Candles, or scented massage candles can also help create the right feeling, as well as fill the room with an inviting, aphrodisiac scent to get you both in the mood.
When it comes to music, we're not talking whale sounds or panpipes. Remember, it still needs to be sexy. If there's an album or artist you often have playing during sex, put that on. It will act as a signifier to your partner that this is going to be a sensual massage.
Have the right tools to hand
Once the massage has begun you'll want to maintain contact with your partner's body throughout. Keep the bottle of massage oil or lotion close enough to hand that you can discreetly grab it when needed. If using a massage candle, light it at least 30 minutes before so that there's time for enough of the massage lotion to pool.
If you plan on using other accessories to tease and invigorate your partner's skin feather tickler, handheld body or head massager then have them by the bed so you can seamlessly weave them into your movements.
It's also useful to keep a towel and warm bowl of water nearby for any clean up that may be needed.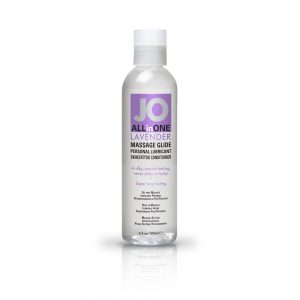 Picking the right massage oil
There are lots of different styles of massage lotion to pick from. The key is finding one with enough glide that your hands or body can move effortlessly over your partner's skin without causing uncomfortable friction.
Oil, like the Cosmopolitan Kissable Vanilla Massage Oilis perfect for this. However, because it's an oil you should avoid putting it on female genitals or allowing it to come into contact with latex, because oil can weaken latex (condoms, gloves, dams) and cause it to break. Wash oil off your hands first, before playing with her clit or pussy, or rolling on a condom.
To move effortlessly from a rub down to an erotic massage and possibly even sex if it's on the cards, then instead pick a long-lasting silicone lubricant that's designed for massage, like the System JO Sensual Massage Glide range, which are scented and completely safe for sex.
Basic massage techniques
Now you've got the right goods and the scene is set, it's time to learn some basic massage moves that will – as far as your lover is concerned transform your hands into magic wands of delight. These are pretty general techniques that can be used across the body, but always be mindful of pressure and regularly check in with your partner to make sure they're comfortable and not experiencing any pain.
Effleurage long strokes
A Swedish massage technique, effleurage are long slow strokes that can be used across the body. It's a great way to spread the oil around the area you're working on and warm up the muscles, helping them to relax, so is often used to begin a massage.
Keep fingers together and using the whole of your hand move from the bottom of the body, upwards towards the heart, then a softer, gentler touch as you loop back round.
Compression pushing down
A simple one, but a great way to connect with your partner. Simply lay your hands on an area of their body and push down. This can help to relax the muscle before a deeper massage technique, like kneading. It works particularly well on larger areas like the back, or the bum. Avoid pushing down too hard on the stomach or kidney area.
Kneading firm strokes
Really loosen up those muscles by getting in a little deeper and kneading fleshy areas using thumbs and the palms of the hands. In much the same way you'd knead bread dough, grasp, lift and roll the skin. This firmer technique can really help to get the blood flowing, but don't go too hard or it will feel like you're pinching them.
Use these techniques on the back, shoulders, legs, feet and hands. Then when the mood feels right, take your massage up a notch…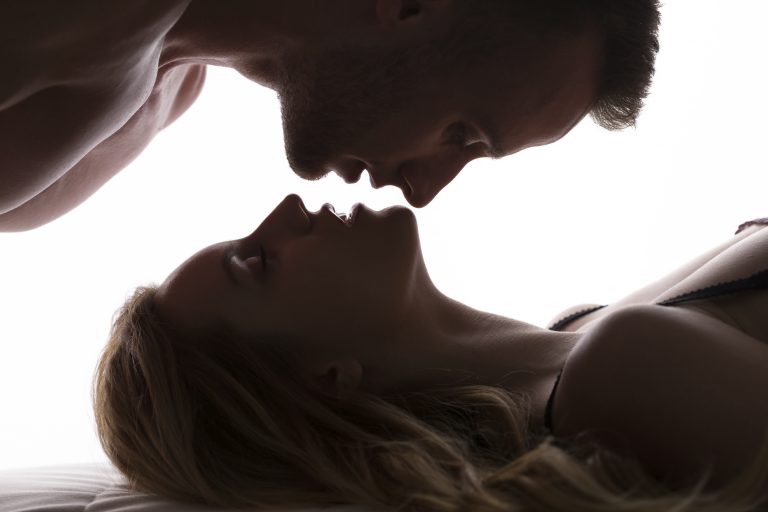 How to give an erotic massage transform it into something more sensual
Keep your bodies close together at all times. Let them feel more than just your hands brushing against their skin. Close the gap between you by getting so near to them that they can feel your chest skimming against them, or your breath on their body.
If you covered any part of their body with a towel while massaging them, indicate that you're going to remove it. If they consent, take the towel away so they're naked and you can touch all of their hot spots.
Begin touching and letting your hands wander over their erogenous zones. Gently pinch their nipples and rub your hands over their chest.
Communicate with your partner and ask if they're enjoying what you're doing, or if there are any other tense spots they think need working out. This simple questioning can act as lightly veiled erotic talk, inviting your partner to explain more what they want you to do to them.
If given the green light, move down between their legs and if your hands are free from oil, start to play with his testicles and cock, or her clitoris and pussy.
Hopefully by now you'll both be feeling aroused and connected. At your own pace move from an erotic massage to sex if the mood is right and that's how you'd like the encounter to end.
Need more help and advice?
Find the ideal accessories for a sensual massage by heading to the Erotic Massage section. Discover how to use a massage candle, or get in touch with us by emailing [email protected], Tweeting us or sending us a message on Facebook with your erotic massage questions.
Alternatively, visit one of our stores where our trained Sales Assistants will be able to talk you though our range of erotic massage items.