How to Fix a Vibrator - The Sex Toy Tricks You Need to Know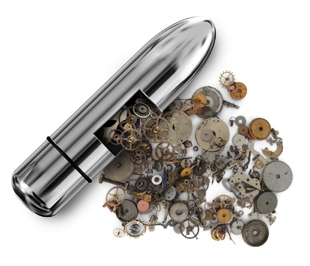 HELP! My vibrator's not working! How to fix your vibrator
When it comes to sex toys, one of the most upsetting stories you'll ever hear is: "I was just about to use it, only to find it's broken!" There's nothing more frustrating than getting in the mood and then being denied pleasure because your Battery Operated Boyfriend (aka BOB) has left you high and dry. In other words: my vibrator won't work.
BUT WAIT! Don't toss BOB in the bin straight away. He might not be beyond repair.
When you've been working in the sex toy business as long as we have, you come to learn that sometimes vibrators can be crafty buggers. Luckily, we have some insider secrets that you should know about and try before cursing loudly at BOB, packing it up and returning it.
Vibrators. Can we fix them? Yes we can!
While we can't promise that we can fix every battery operated vibrator that breaks, here are some neat tips and tricks you should try before writing your beloved vibrator off completely...
Press and hold
This is a really common problem with vibrating sex toys and leads many to think their vibrator is totally broken. While some turn on with a single press of the power button, others require you to press and hold the 'on' control for three to five seconds. Why some of these sex toys don't note that on the packaging, or in the instructions, is beyond us, but if you find you vibe won't switch on with a single push, try this trick to see if it will start buzzing.
The same technique can be applied when you want to turn it off. It's frustrating when all you want to do is revel in your orgasmic bliss, but instead you find yourself trying manically to turn the blasted thing off. Mood. Killer.
Again, if it doesn't work with a single push, then hold the power, or minus, button for a few seconds longer to switch off. Failing that, rip out the batteries.
Remove the protective paper
Some sex toys, like bullet vibrators and cock rings with those little watch style cells, come with the batteries already included. To stop the batteries from running down while the sex toy sits on the store shelf, waiting for someone to buy it, the manufacturers often put a small tab of plastic or paper between the battery and the connection point.
Before using the sex toy for the first time, unscrew the battery compartment and check to see whether there's a protective tab in the way. Remove it if there is and then your sex toy should work just fine.
Which way round do the batteries go?
Instructions on which way round to insert the batteries can usually be found on the packaging, in the instruction manual, or on the lip of the screw cap to the battery compartment. Handy.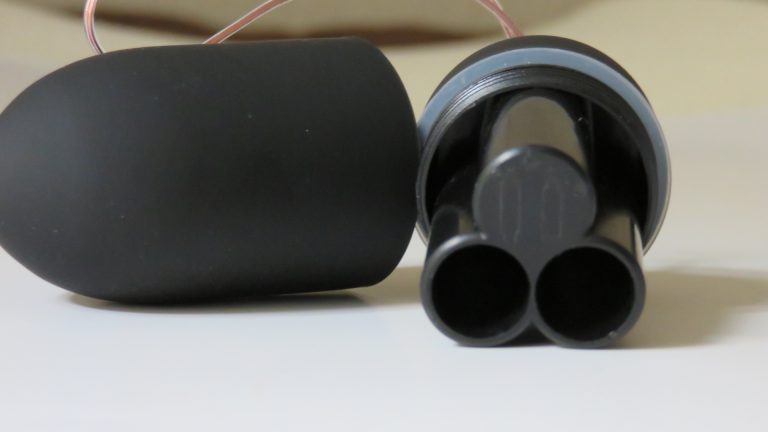 Give it a tight screwing!
Once you've checked the batteries are in the right way round and if it's still not turning on, make sure the battery cap/base is screwed on tight enough to maintain the connection. If it's on wonky, or too loose then this could cause it to buzz temporarily or erratically. Level it up and close it again. Check around the base of the vibrator and see if there are any markers that need lining up between the toy and the cap.
Got enough power?
Check that you've put the correct number of batteries into your toy. While we detail how many batteries each vibrator needs on the 'Details & Care' section of each product, it's always worth completely removing the battery compartment so you can clearly see how many batteries you need. It might look like you can only fit two in there, when really the sex toy needs three, four or even six batteries to get it going.
The batteries always die
Some of the larger battery powered vibrators will chew through your AA or AAA's within a few uses. This isn't because the toy is faulty, it just requires a lot of juice for all that rotating and buzzing.
If this sounds familiar and you're sick of having to buy and replace the batteries each time you want to use your favourite vibe, then take the batteries out after you've finished using it. Bit of a pain, but at least you'll know you'll be running on full power when you next come to use your sex toy.
Need more help to get your vibrator working?
If you've tried all of these insider tricks and your sex toy still won't cooperate, then there may be a bigger problem. Get in touch by emailing enquiries@harmonystore.co.uk with details about the fault with your item.
Bought your sex toy from one of our Harmony London stores? Then take the unused item, in its original condition, along with your receipt or proof of purchase, back to the store you bought it from and one of our helpful Sales Assistants will be able to advise you on getting an exchange, refund, or store credit note if the item is faulty.