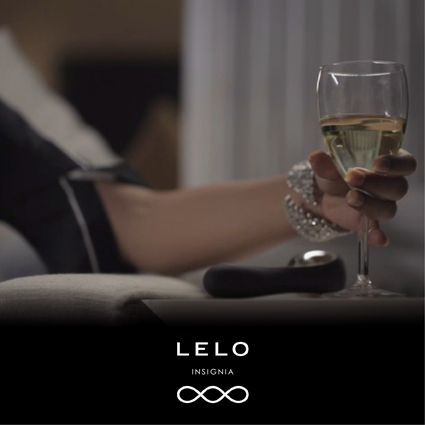 Behind the Brand: Lelo
A quick guide to one of the most well-known sex toy brands, ever.
When it comes to luxury sex toys, there is one brand that leaps to mind: LELO. This Swedish based company is renowned worldwide for their innovative and high-quality designs that have resulted in some of the most stylish and highly effective intimate items to ever grace our pleasure chest.
Launched in 2003, by engineer Filip Sedic and industrial designers Carl Magnusson and Eric Kalen. The aim of Lelo was to transform the look, feel and function of Pleasure Objects (that's vibrators to you and me). Moving away from obviously phallic, plastic and jelly sex toys, Lelo's mission was to create stylish intimate items. Their appearance would be so subtle and unobtrusive, that they could be left on the dresser, or lying around on the bed and to the untrained eye, would look like an otherwise innocent gadget.
Lelo's First Vibrator
The trio's first offering was the adorable Lily. Curved to fit the female form, this clitoral LELO vibrator was a revolution and unlike anything else on the market at the time. Needless to say, it attracted a lot of attention and firmly planted the brand name LELO on the minds of sex toy connoisseurs.
Since then the LELO vibrator Pleasure Objects range has expanded massively to now include G-Spot vibes like the Ella; large and super powerful Smart Wand massagers; they've even redesigned the rabbit, twice, with their INA and Soraya styles. Lelo Femme, Homme & Beyond
It's not just the female market that LELO appeals to either. There are many personal massagers for men to enjoy such at the Billy vibrator and Tor Couples Ring. Their newest offering is the Pino, an exclusive Couple's Ring with a £99 price tag and billed as being 'exclusively for Bankers'. Read from that what you will, but it's already creating a stir on the Internet.
They've also revolutionised sex for couples with their SenseMotion remote control toys. As well as the Pleasure Object vibrating, the remote does too, allowing the person in control to feel the sensations they're administering. Popular with couples that love to play in public, items like Lyla 2, Mia 2 and Tiani mean that couples can subtly make love from a distance too.
Since then, LELO have branched out into selling more than just vibrators. There are now massage candles, light bondage collections and intimate apparel clothing, as well as the popular Luna Ora series that includes the new Ora 3. All are designed to help women tone their pelvic floor muscles, helping to pave the way for stronger orgasms.
This is a brand that provides items to keep your sex life healthy, as well as provide you with orgasmic pleasure.
A Most Expensive Sex Toy!
If you thought the LELO's we have in store are at the top end of your budget, that ain't nothing compared to the brand's most expensive vibrator.
The LELO Inez is a smooth, sleek 24 Carat gold Pleasure Object that retails for around $15,000USD (about £9,550). We're yet to meet someone that owns one, or has tried it.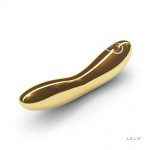 The Inez isn't the only vibe to get the Midas touch from LELO. The equally luxurious 18 Carat gold YVA clitoral massager (£1,400) and Earl prostate anal massager (£750) are both on display in Harmony Oxford Street. If you're feeling especially flush this pay day and have the cash to spare, then it could be yours!
Millions Love LELO
According to the company, as of January 2014, 7,000,000 LELO products had been sold around the world. Clearly they're doing something right and leaving men, woman and couples feeling very satisfied in the bedroom and beyond. If you're looking for quality from a trusted brand, then where better place to start…
Browse our whole collection of LELO Pleasure Objects.
Read why designer sex toys, like Lelo, can be better for your health and more cost friendly in the long run.