HOT SEX – 5 Warming Sex Toys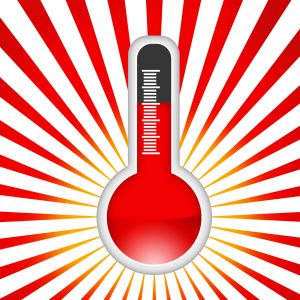 Warming Sex Toys
Baby, it's getting cold outside! Switching on the electric blanket, or filling up a hot water bottle will keep you warm, but they're not exactly sexy. There are other ways to make sure it doesn't get chilly between the sheets this winter. Hotter ways...
Why pick warming sex toys?
Warming sex toys and lubricants are perfect for this time of year. Great for adding a bit of spice to your lovemaking or masturbation, or as a cheeky Christmas gift idea, they really allow you to crank up the heat and explore more sensation.
The biggest draw to warming sex toys though, particularly masturbators, is that they can increase how lifelike your experience is. If playing solo, warming sex toys and lubes can add to the fantasy of sex, because the gentle heat will mimic the realistic warmth of the vagina, mouth or anus.
Going in cold is never gonna feel nice, but now you don't have to! We've picked 5 of our favourite warming sex toys and lubes that can be used with masturbation sleeves or during sex. They're sure to warm your cockles.
Designed to heat on contact with the skin, Wet Warming water-based lube is ideal for erotic massage. Use it on yourself, or a lover. The more you massage it in, the more it heats up. Gently blow on it and it will get warmer still.
It's the food grade menthol that has been infused with the Sliquid Organics that gives this thick lubricant it's warming qualities. Heating up when friction occurs, expect to feel a deep, warm glow when using.
A realistic vagina masturbator, the Hot Snatch stroker comes with a specially designed Therma-Sleeve. This is a separate, microwavable heating pouch that transforms the Hot Snatch into a warming sex toy. Once warmed up, wrap the double open ended pouch around the stroker and the temperature will climb. Genius!
This reusable stick is designed to heat up any TENGA Onacup product for a more realistic feel. Snapping the disc at the end causes the Hole Warmer to heat up. Put the heated end of the Hole Warmer inside your favourite TENGA masturbator for about 5 minutes before use. The best thing is, the Hole Warmer can be used up to 30 times!
Perfect for use with your favourite Fleshlight product and heightening the fantasy with a Fleshlight Girls tunnel. Add just a few drops of water-based FleshLube Fire to the entrance of the sleeve and you'll experience a gentle warming sensation.

The warm water trick
Sticking your favourite masturbation sleeve in the microwave or bunging it in boiling water is a bad idea. It will most likely melt it, or cause it to peel. Putting anything sensitive in it afterwards – like your penis – would be a very bad idea.
However, if a warm, more fleshy, realistic feel is what you crave, then there is a way to do it.
Fill a sink or bucket with lukewarm water. About the same temperature as bath water. Take you masturbation sleeve and then submerge it in the water for 1-2 minutes.
The soft rubber material that many masturbation sleeves are made of will absorb the heat of the water and voilà ! Your otherwise regular sleeve has become a warming sex toy and no damage incurred.