Sexy Christmas Gift Ideas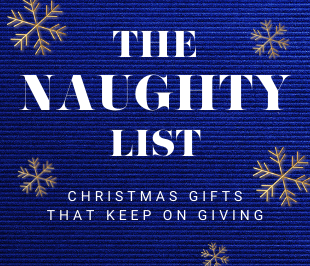 The Harmony Christmas Gift List 2020
Because adults want toys for Christmas too!
Whoever thinks that you can't give sex toys for Christmas, clearly doesn't know what they're missing out on. Everyone wants to feel desired and nothing says "I want you" better than unwrapping a sexy gift from your lover on Christmas morning. Whether you're looking to introduce toys to your bedroom play for the first time, a sex toy pro wanting to try a new sensation, curious about the world of bondage, or just looking for that classic seductive lingerie gift, we've rounded up a few of our favourites to give you all the inspiration you need.
Need some extra inspiration to top up that Christmas Stocking? Head over to The Nice List where we've selected a few of our favourites for you.