An Insider's Guide To BDSM: Tips From A World-Class Dominatrix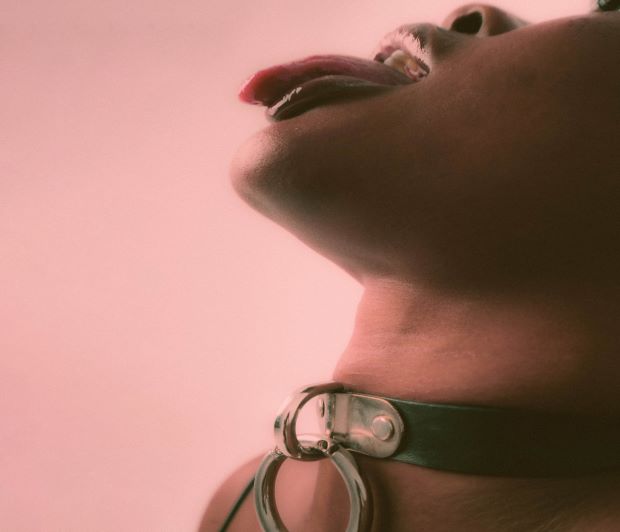 Fancy getting freaky in the bedroom? A bit of 'slap and tickle' to get the juices flowing? You're by no means alone. Yet for many of us, thinking about BDSM is one thing, doing it is something else entirely.
Why? More often than not, it's simply a confidence thing.
BDSM is literally out of our comfort zone so getting started can feel intimidating, especially if we don't know what we're doing. What's even included in a bondage kit? How do you tell your partner you want to tie them up and muffle their moans with a mouth gag? Luckily for you, at Harmony we know all the right people, so we've called in one of the world's most revered Dominatrix, Mistress Alaya, to get you perfectly poised for a bit of pain and a whole lot of pleasure.
WHAT EXACTLY IS BDSM?
BDSM – or to use its full name (try saying this around a ball gag for fun) Bondage, Discipline, Domination, Submission, Sadism and Masochism – stretches as far back as human records go. We've been indulging our desire for pain and pleasure as long ago as the Ancient Mesopotamians. The Greeks and Romans had entire cults devoted to dominating Deities, with worshippers flocking to temples for a cheeky bit of flagellation.
In the 18th Century, the Marquis de Sade penned erotic essays that explored the idea of complete sexual liberation, while in 1954 Pauline Réage dropped her explosive masterpiece 'The Story Of O'. Most recently, of course, was the global phenomenon '50 Shades of Grey', which set book clubs the world over aflame and reignited the age-old conversation about BDSM and tantalising BDSM sex toys.
So the good news is if you're thinking about getting experimental with your sex life and you're open to exploring the more complex dynamics of play with your partner, there's already a wealth of information for beginners at your fingertips and a huge range of toys and BDSM equipment to add to your wishlist right here on the Harmony website. What's your next step?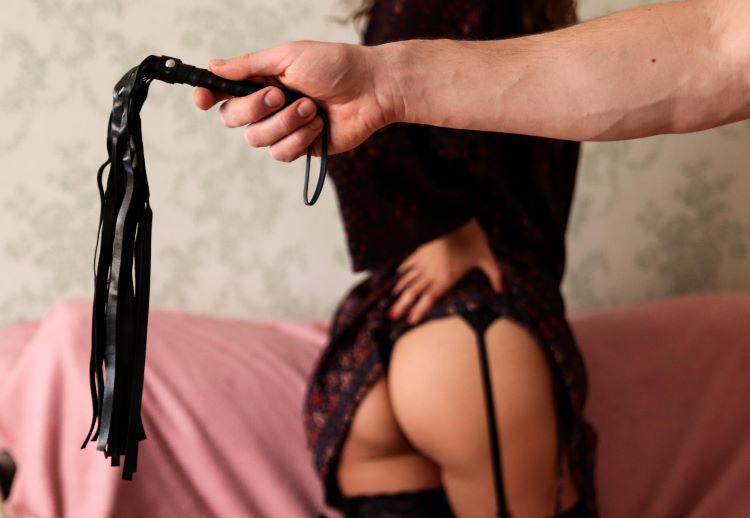 TOP OR BOTTOM? COMMUNICATION IS KEY!
One way of easing yourself into BDSM is to view it through the lens of an intense form of role play. The important thing to figure out is who takes on the role of the Domme, and who wants to be the sub. Who wants to be on the end of some exhilarating pain and who would love to dish it out? Do you both get off on the idea of being told what to do, or does the thought of your significant other trembling with anticipation at your feet make one of you quiver all over more than the other? Deciding what the dynamics of your relationship will be – fixed or flexible – and having clear boundaries from the start, is crucially important.
"Have conversations beforehand," says Mistress Alaya. "Find out each other's kinks and perversions. You both have to be on the same page, just like vanilla sex you both need to enjoy it, and know what each of you likes being done or doing. Be totally honest with each other about what you want, watch BDSM movies, or go online and research for ideas and suggestions."
PLAY SAFE...
This is a subject everyone needs to cover before engaging in any BDSM – your safe word. "Something short that they can get out very quickly," says Mistress Alaya concisely. With over 30 years' experience under her considerably studded leather belt and an international following of slavish devotees who trust her implicitly, she's more experienced than most when it comes to creating a safe environment to play in.
Your safe word, or however you choose to relay consent (some couples use a traffic light system: "green" go to go, "amber" to slow down a little, "red" to completely stop), is part of BDSM's most important element – trust. Listen to your partner, watch their body language, and make sure that their safety is always your paramount concern. When your partner trusts you and feels completely safe, they're more likely to go that little bit further.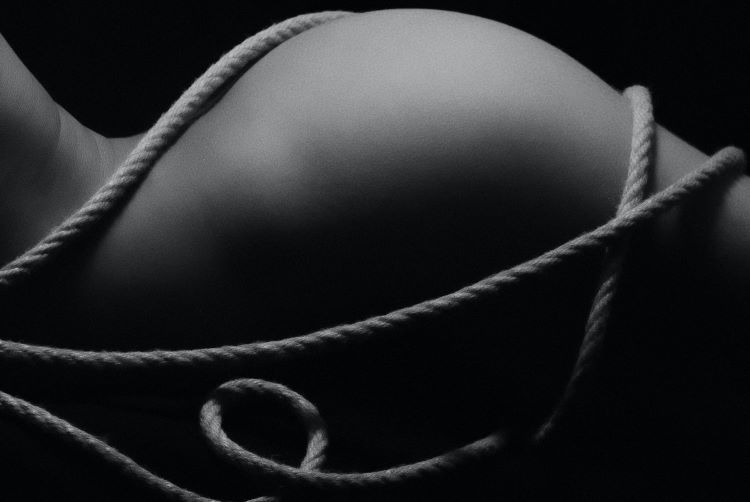 GET CREATIVE, HAVE FUN…
Once you've decided who's taking on the role of the top, you can get creative and have some fun dreaming up your perfect Domme. Getting into character can be a fun part of the experience. Talk to each other and find out if one of you has a particular idea of how they want the other to dress. Getting into the right mindset to enjoy what's coming next can also form a ritual that draws a mental dividing line between the real world and the fantasy that's about to unfold.
"If you haven't got that Mistress persona naturally then invent her," Mistress Alaya recommends. "A different name, a totally different character. The clothing, the thigh-high boots, buy a wig and wear heavier make-up. Don't take yourself too seriously and most importantly, have fun with it." From corsets, canes, catsuits and collars to harnesses, hot pants, stockings and suspenders, Harmony has a huge range of high-quality bondage and fetish wear that will make you feel sexy, horny, empowered, and ready to deliver spankings aplenty.
SET THE SCENE…
When you've got your Domme character set, it's time to think about your surroundings. Mistress Alaya may be more at home in a professional dungeon but there's no need, she says, for you to do the same. Just a few changes to your bedroom can make all the difference and help set the scene to feed the fantasy. "It's home sessions so it's more personal," she says. "Soft lighting, bondage toys and instruments on show that you know you'll be using in the session, it all adds to the excitement."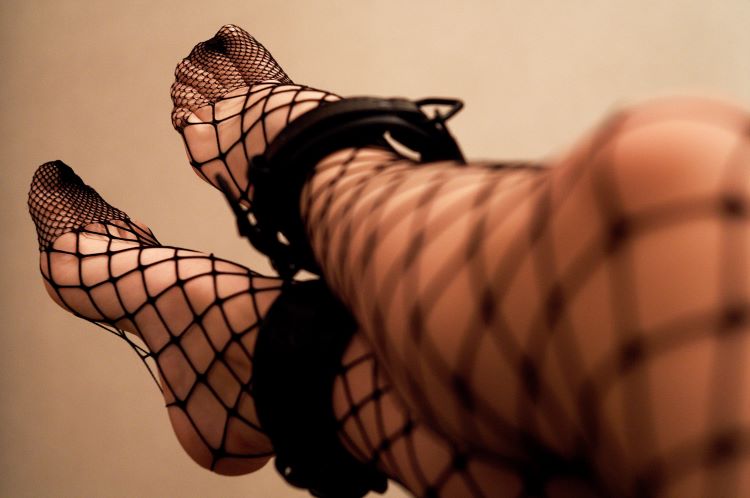 TIE ME UP, TIE ME DOWN…
Which brings us very neatly to your bondage gear, where the real fun starts. Don't run before you can walk – there's no need to get building an X-Frame in the garage just yet. Part of the fun of BDSM is experimenting to find out what works. Start small and just keep adding to your collection bit by bit.
"Wrist and ankle restraints, a good hood made of your preferred material, a leather paddle, ball-gag and strap-on," are what Mistress Alaya recommends as a good starting point. "The more you get into the lifestyle, the more you learn what you like and dislike. I'm not the same Dominatrix I was when I first started," she adds, "you learn as you go so my tools of the trade have grown also."
At Harmony, our Ouch Halo range of bondage restraints and sensory deprivation toys aren't just effective, they're also incredibly beautiful to look at, adding to that erotically charged heat you're busy building in the bedroom. It's no wonder they are amongst our best sellers. Wrist cuffs with connectors that wrap around your waist and keep your arms fixed to your side, thigh cuffs that stop you from spreading your legs, hogtie connectors that place your sub in a completely prone position; having these in your collection will seriously spice up your bedroom antics. Think about cutting off at least one of their senses with our Ouch! Halo Eyemask blindfold, or use the Ouch Halo Collar & Leash to lead them around the floor on all fours. Make yours the only voice in the room with the Ouch Halo Breathable Ball Gag or keep their mouth open for all possibilities using the Ouch Halo Silicone Ring Gag.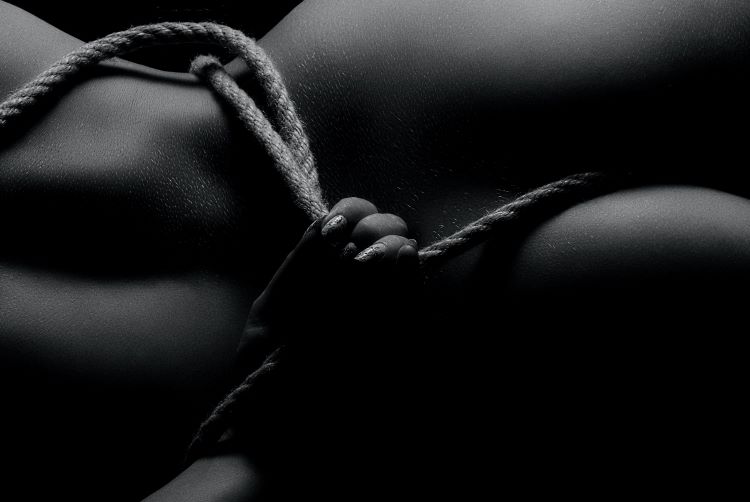 A LITTLE BIT HARDER…
When you're ready to take it up a gear and move from the mental to the physical side of BDSM, we've got exactly what you need and what you know they want. Staying with the sumptuous Ouch Halo range is this gorgeous green leather Paddle, perfect for slapping your partner's backside into submission. If a riding crop feels more like your thing, then indulge your fantasies with this lightweight, leather tasselled Riding Crop that delivers a delicious slap and sting. Ever been curious about a little sensation play? Our Mini Leather Flogger is available in both black and red, as is our Mini Leather Paddle, coming with either a classic oval end or a deceptively sweet heart-shaped end. If you want to give them a real wallop, our Folded spanking paddle packs a flattened punch. And if you want to elevate things to a completely different level – literally – then why not try our incredible Sex Sling? Fitting safely and securely using just a door jam, this genuinely will turn your sub's world upside down.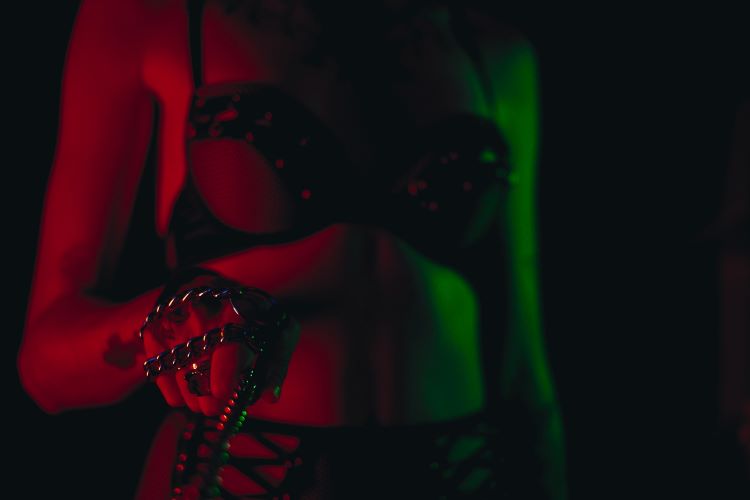 BLOW THEIR MIND…
Finally, in the words of the great Frank-N-Furter, there's nothing like a good bit of antici……..pation. That and imagination can turn a hot bondage session into an absolutely mind-blowing one. "People think that BDSM is just about pain," Mistress Alaya says. "Of course, pain is involved but there is an erotic side to BDSM that's just as enjoyable and that's a great way for newbies to start. Talking is just as important as the act. Tell them what you're going to do – you may not do it but the thought is in their head. Tease them with your body, not allowing them to touch themselves or you. The greatest tool you have is your imagination. Dishing out pain is easy, but the mental torture for me is where the imagination comes into play: stringing a sub up by the wrists, spreader bars on their ankles, a ball-gag in their mouth, the not knowing of what could happen is just as pleasurable."
There's an intimacy and bond that BDSM can build between couples that are completely unique and well worth exploring, especially if you feel you need that spark putting back into your love life. With such a wide range of BDSM toys available at Harmony to get you started, and an abundance of literary and film material to give you some real inspiration if you need it, there's never been a better time to indulge your kinks and imagination.
If that wasn't enough, Harmony's carefully selected range of BDSM gear works perfectly in combination with our other sex toys from vibrators, dildos and butt plugs to cock rings, nipple clamps and sexy lingerie to help you get into character. As always, Harmony orders are completely discreet so don't be afraid of diving in, getting yourselves (very) wet, and enjoying all the deliciously deviant possibilities of great bondage gear!