How to Choose and Use Erotic Spanking Paddles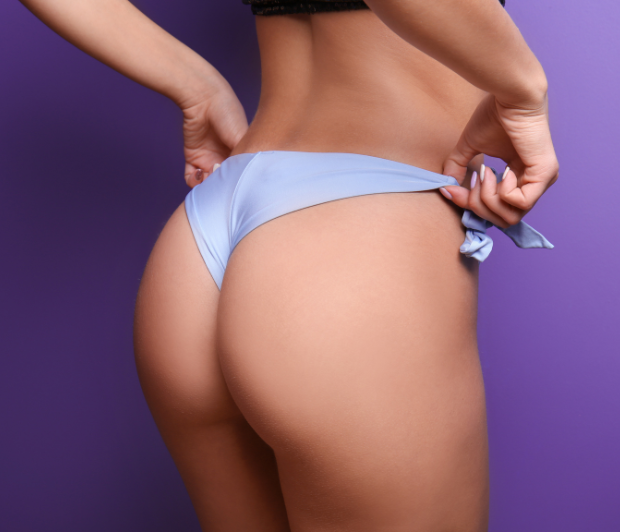 This post is dedicated to erotic spanking bondage toys. Having already discussed spanking as a fetish and why some people find it enjoyable (power role-play, a different type of erogenous zone pleasure), let's turn our attention to the different items that can be used to deliver a good spanking, — starting with paddles — who should be using them and how to safely use impact play sex toys with a partner.
Spanking paddles and bondage beginners, a dreamy duo

Of all the spanking implements, erotic spanking paddles are definitely the easiest for a spanker to wield, and for a new spankee to get used to. From the POV of the Dominant, the shorter handle and sizeable head mean it's easier to land each blow in its intended spot.
For a beginner submissive, the wider surface distributes the sensation over a larger area. Resulting in a deeper, thudding spank that's less intense compared to a cane or crop.
The final reason for recommending kinky paddles to bondage beginners is because they are two-sided. Most paddles are lined with different textures on each side, providing more sensation to experiment and play with.
Different strokes for different folks

Should you find you have the kink for spanking, it's easy to end up with several paddles in your collection. One of their most attractive qualities is that they come in various shapes, sizes, materials and textures. I've seen furry paddles, smooth leather paddles, flat metal studded paddles, wooden paddles, large square paddles and smaller oval-shaped ones, some with stencils to leave an imprint and some pretty hardcore ones that have a spiked texture dotted all over.
Basically, no matter what level of BDSM play you like to experience — from light bedroom bondage to all-out dungeon sessions with a professional — Harmony has a suitable paddle.
I suggest starting simple. Picking one that's a mix of leather and faux fur or leather and a softer suede gives you more to experiment with and mix up the intensity of the contact.
You can get other toys that offer a similar experience such as floggers and even whips! However, that second option might be too much for the first-time spanking session.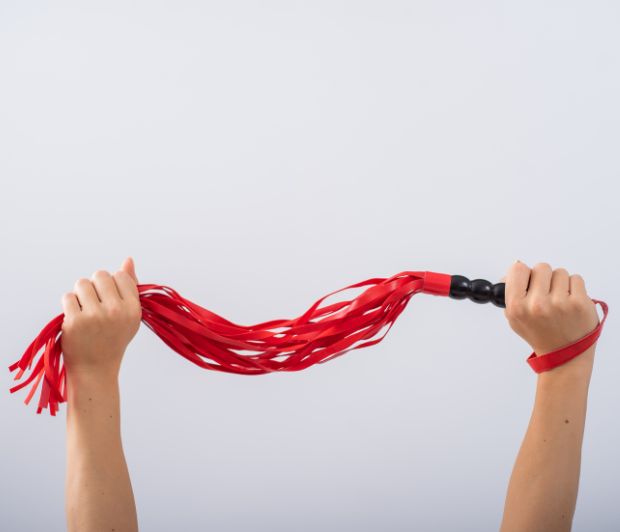 Let's get paddling

Now, this is the meaty, juicy part of the lesson. Speaking of, it's only the meaty, juicy parts of the body that you should be aiming for. Ideally, a good paddling will be limited to the bum cheeks and around the top of the thighs while avoiding nearby danger zones like the kidneys, coccyx and spine.
Once you've identified the sweet spot, the Top should warm the bottom's derriere with a few hand spanks. This does a couple of things. Firstly, it brings blood to the surface of the skin in that area and secondly, it prepares the spankee for what's coming. Skipping straight to the firm feel of a paddle may cause additional, unwanted bruising and be a nasty shock. Lighter hand spanks to get the blood pumping means the area will be primed and receptive.
When you're ready to step it up with the use of the paddle begin with small, light spanks. For a bit of variation, the Top can add an upward flick on each swing to slightly lift the buttock.
If the spankee gives the green light to go harder, steadily build up the intensity. Always take breaks to allow the submissive time to recover and, if needed, express whether they want to continue or return to lighter spanking.
It might also be fun to introduce other things such as vibrators, lingerie or even masturbation into the mix, as combining both pleasure and pain together can be an enjoyable experience. Another tip is to try using erotic audio or use ASMR, as this kind of erotica can also increase the pleasure and get the endorphins flowing.
How you position your partner can be important and impact their pleasure. Some people like OTK spanking (over the knee) while others prefer to take the 'doggy style' position on their knees while presenting their derriere in the air.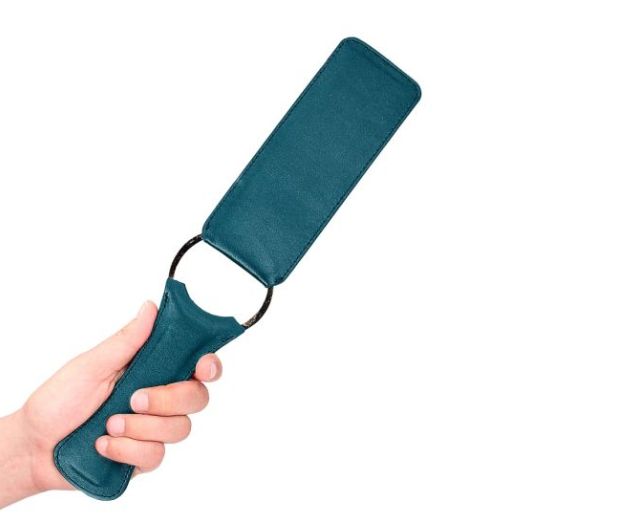 Basking in a deliciously rosy glow and the delights of aftercare

Receiving and giving a spanking can be intense. Whether it's foreplay, during or after:
Both partners should regularly check in to make sure everyone is feeling OK, emotionally and physically.
The Top should pay attention to reactions across the sub's whole body, identifying when the bottom might need a break.
Remember that the Top and bottom should dedicate time to aftercare, to round off the scene safely. Whether that's chatting, snuggling, eating together, gentle touching, or having a little debrief on your encounter, aftercare looks different for everyone but it's super important to have some kind of unwinding process in place so everyone is comfortable.
Make sure you use a safe word so that play can stop immediately if things get too intense for either of you.

Want to know more about spanking and impact play?
Then you might be interested in our guides on other BDSM whips or discovering more about impact and spanking play as a fetish. Whether you are a woman looking for some BDSM tips or a man who enjoys domination or femdom we have something for you in our guides.
Rather skip to the good bit? No problem. Take a look at the range of erotic spanking paddles available in Harmony.