A Beginner's Guide to Electro Sex Toys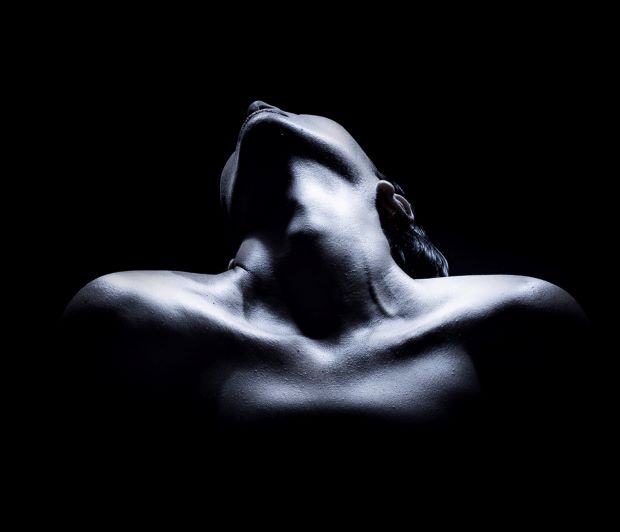 Static shocks from clothing and car doors make me yelp, so for a long time, I was very much on the electricity-plus-sex-must-equal-something-painful bandwagon. But after a training session on how electro sex toys work, I was surprised at how pleasurable they can actually feel.
The sensation emitted by the tiny electro bullet I was holding in my hand felt like a series of tiny, ticklish pinpricks. Quite pleasurable indeed. Maybe even more so if your partner has the remote control for it.
But you couldn't be blamed for still not quite getting it.
"It's definitely a 'feel it to understand it' type of sex toy," agrees Claire Blakeborough from ElectraStim. "After a decent demo you either come away a convert or if it's not for you, you'll better understand why others enjoy it."
And she's got a point. At a young age, we're taught the dangers of electricity, so it's hardly surprising when faced with electrifying sex toys for use in and around the genitals, that a touch of apprehension creeps in. Yes, electricity can be dangerous, especially with metal products such as stainless steel, but there's a marked difference between jacking something up to a car battery or being struck by lightning, versus specialist erotic electro stimulators. By experiencing the sensation first-hand in your own sex life and realising it's not about getting a nasty shock, it's possible to realise how pleasurable and safe electro stimulation can be to play with whether for masturbation or with your partner.
What are electro sex toys and how do they work?
Electro sex toys tend to be powered by a handheld Transcutaneous Electrical Nerve Stimulation (TENS) unit. Similar to those used to relax or tone muscles.
The TENS unit emits a low-voltage electrical current. "Vibration or manual stimulation with a finger has to penetrate the skin in order to stimulate your nerve endings and cause pleasurable reactions. ElectraStim products do that too, but directly to the nerve endings, so the path to pleasurable sensations is shorter," explains Claire.
By placing electro stimulating pads close to erogenous zones, or using an insertable sex toy, the current "can produce tingling, muscle clenching and a pleasurable 'radiating' sensation when used internally," she explains. For most, these tingles turn to orgasm!
What do e-stim sex toys feel like?

Like vibrators their intensity is adjustable. Everyone's reaction and tolerance can be different. Claire explains: "The best way I can describe it, is somewhere between a tingle, a muscular throb, and an intense vibration. It depends on the level your stimulator is set to.
Imagine the pleasurable twitches before orgasm, but intensified and for as long as you desire. Obviously, the higher the level, the more intense the stimulation which is why a lot of BDSM fans love electro. But it's also a great way for people to explore their body in a completely new way."
Currents can travel between bodies, too. So if playing with a partner, even if only one of you has electrode pads attached, there's every chance the other partner will feel the discreet tingle by touching you.
Keeping safe when using e-stim toys

· Don't use these systems above the waist — avoid the risk of an electrical current passing through the heart or head.
· Never use them near water as that can risk the zap of an electric shock.
· Never use electro sex toys if you have heart problems, are fitted with a pacemaker, or are pregnant.
· When applying electrode pads or inserting an electro sex toy, ensure the power unit is switched off.
· Only use water-based lube and avoid silicone-based lubricants with penetrative electro sex toys.
· Electro-Conductive gel should only be used externally.
· If you need to hold an electro sex toy, do so around the rubber rings or non-conductive area.
Need more help & advice about e-stim sex toys?
When making your first electro sex toy purchase you may have more questions as you figure out how it all works and how to get the most out of it.
These erotic items aren't cheap, so if you find you'd like further advice and guidance before investing, you can email our Customer Service team, or visit us in-store and one of our Sales Assistants will be able to discuss what electro sex products are available.
How to choose and use electro sex toys
The easiest and most cost-effective way to get started is to buy a kit like the ElectraStim Flick EM-60-E Electro Stimulation Pack (pictured above). This will include the TENS control unit and usually a set of electrode pads or a probe. The beauty of the ElectraStim Flick Pack is in its revolutionary Flick feature, designed to deliver sensation in rhythm with your own hand or body movements.
Connect the pads or probe to the unit, position them, and then switch on the power box to start experimenting with the different levels on the TENS unit. Beyond pads and probes, you can buy many other electro sex toy accessories, like cock rings, kegel balls, strokers, prostate massagers, pinwheels and spanking paddles.
From rechargeable kits to anal beads and cock cages, anal plugs, or nipple clamps, head to the electro sex range to start exploring our best-selling items now.