Guide to sex toy materials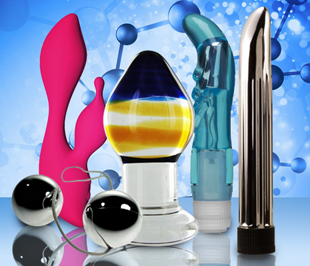 Get to know the pros and cons of different sex toy materials
One of the most important aspects shoppers of sex toys take into consideration is how a sex toy feels. Not just the power of the vibration if it has any but the actual texture and production of the sex toy material. As intimate items are used against very sensitive body parts it's an important thing to keep in mind and knowing at least a little bit about different sex toy materials can be helpful when deciding which item is right for you.
There is a wide range of sex toy materials: silicone, jelly, plastic, rubber, latex, wood, metal, glass and even stone. Different materials can provide various sensations, which is just another way sex toys manage to remain interesting and appealing.
It also means than anyone with allergies to particular materials like latex can still find an alternative.
This guide will give you a run down on the main sex toy materials and their pros and cons. It may even help you when making a decision about which sex toy you want to choose next. Perhaps you'll opt for a harder glass dildo, rather than a softer silicone one? Just for a change.
Guide to sex toy materials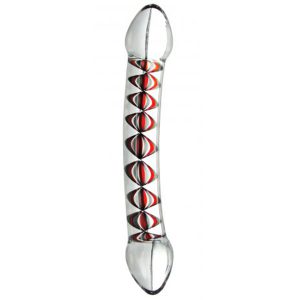 Glass
Glass sex toys are often so elegant in design and appearance that they could be mistaken for decorative ornaments, but they're made from a much tougher glass (called Borosilicate) so they certainly won't break as easily as regular glass. Firm and rigid in texture, they're ideal for people that like harder pressure to grind against.
The Pros: Very durable and long-lasting, so will not need replacing often if at all if cared for. Non-porous surface makes it safe to use with any lubricant and easy to keep clean.
The Cons: Can start off feeling quite cold, so may need to be warmed in hands or water before use if you don't like the shock of cool sensations on your genitals.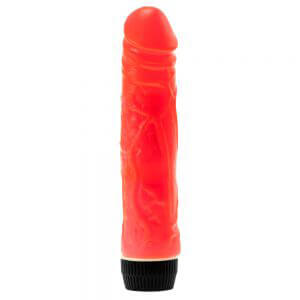 Jelly Rubber
It used to be that the majority of sex toys were made from jelly rubber. Not only was it cost effective to produce, but it could also be easily moulded into a vast array of shapes and dyed many different colours. Over the years jelly rubber has dropped in popularity, partly because more superior, longer lasting sex toy materials have become available, but also due to the debate around the health implications of phthalates, which some of these toys contain.
The Pros: Soft and flexible for comfortable use. Often cheaper, making them more affordable and an attractive option to first-time buyers that are unsure whether they'll like a certain sensation, so want to test the waters of a certain toy before investing in a more expensive sex toy.
The Cons: Can contain phthalates. Exterior is often porous, so must be thoroughly cleaned and used with water-based lubricants only. Some Jelly Rubber sex toys can have a distinct plastic smell, which can be off-putting.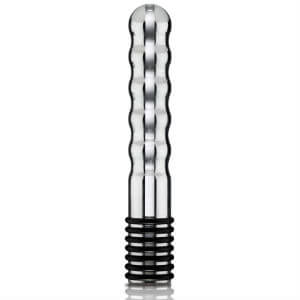 Metal
If you love firmer sensations, then you'll find a lot of pleasure when using a metal sex toy. It's possible to find butt plugs, dildos and dildos made from metal, but it is mostly still an emerging sex toy material. Metal sex toys are also a great choice for fetish roleplay, because the stainless steel gives them a medical look and feel.
The Pros: Conducts electricity, so perfect for kinky electro-sex toys. A non-porous surface allows you to use it with any lubricant, as well as being easy to clean. Rigid and hard texture for firmer stimulation. Very long-lasting, so excellent value for money.
The Cons: Like glass, metal toys can feel quite cold unless warmed prior to play. Can be quite heavy if holding for a long time.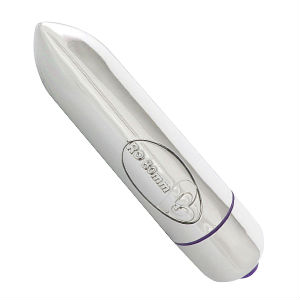 Plastic
If you ever spot the acronym 'ABS' (meaning acrylonitrile butadiene styrene) in product descriptions and details, then we basically mean plastic. While 'plastic' doesn't sound particularly sexy, it is actually an excellent material for smaller and simpler shaped sex toys such as bullets or classic vibes, because it transmits vibrations really well. It's also relatively inexpensive.
The Pros: Stronger vibration sensations due to firmer exterior. Tough, so won't break easily. Phthalate free. Fine to use with lubricants as surface is non-porous. Easy to clean.
The Cons: Very rigid, so won't bend easily to your form. Might feel too firm, or vibrations too strong for some.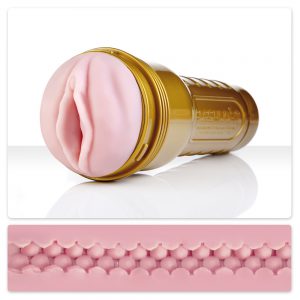 Real Feel
There's no single list to define 'real feel' sex toy materials. Most brands will create their own, which is a blend of different rubbers, latex and plastics made to their specifications. The 'real feel' umbrella covers the likes of Fanta Flesh, UR3, SuperSkin and Cyber Skin. Generally these are used for creating masturbators and some dildos to give users a more realistic sex experience.
The Pros: Warms to body temperature quickly. More flexible, so will fit to your body form. Feels more lifelike and natural.
The Cons: Surface may be porous, so can be used with water-based lubricants only and needs to be cleaned thoroughly after every use.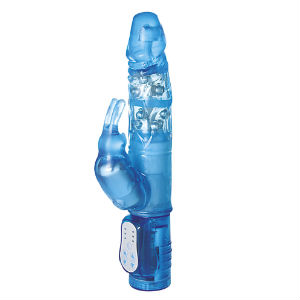 Rubber
There are two categories of rubber you may discover when sex toy shopping: standard latex rubber which you shouldn't use if you have a known latex allergy and Thermoplastic rubber (TPR). Unlike jelly rubber sex toys, TPR is considered to be more body-safe, because it's not been subjected to the same elastomer softening process. This means they remain free from phthalates, but will probably feel harder.
The Pros: Free from phthalates (always check the product description and additional information, to see if it's TPR rubber opposed to jelly). Latex is much softer and more flexible, so can be bent, manoeuvred or inflated to hit the right spots for you.
The Cons: Has a porous surface, so only use with water-based lubricants and clean thoroughly before and after use.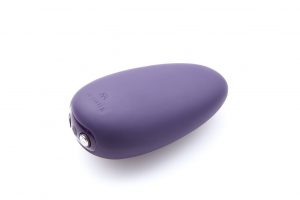 Silicone
Considered to be the de rigueur of sex toy materials, silicone is a little more costly, but is hypoallergenic, waterproof and totally body safe. Many designer vibrators, dildos and anal sex toys are made from silicone and can come in soft and flexible, or firmer forms, but remain free from phthalates. Silicone is also wonderfully smooth in texture, making it more comfortable when used again sensitive areas.
The Pros: Non-porous, so much more hygienic. Body safe and free from phthalates. Long lasting.
The Cons: Can be expensive. Can't be used with silicone lubricants.
Where to find info on a sex toy's material
We always try to make it as easy as possible to find out details about the material a sex toy is made of. Check the Additional Information box on product pages to discover what each item is made from.