Beginners Guide to Male Sex Toys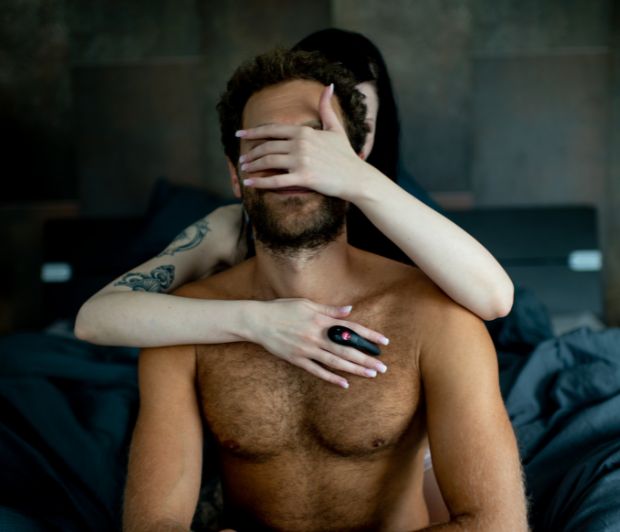 Your guide to male sex toys choosing the best sex toys for men
Gone are the days when the only sex toys available to men are sex dolls and penis pumps. Thankfully the number of stylish male masturbators, comfortable cock rings and discreet pleasure objects designed to enhance his bedroom pleasure are on the rise. About time too, we reckon!
With the recent release of the innovative Arcwave Ion Pleasure Air Stroker we thought we'd take a closer look at some of the top brands that have been getting blokes hot under the collar for the last few years (most of us have heard of Fleshlight by now), as well as give you a run down of the most popular styles of male sex toys and how they work.
Whether you're buying for yourself or a partner this guide to male sex toys will give you an overview of what's what in our men's section. To make life even easier check out our'Try this' suggestions. Great if you like the sound of one particular male sex toy, but aren't sure which to pick.
Without further ado, here's our beginners guide to male sex toys…
Cock Rings
Designed to be worn around the base of the penis, or over the shaft and around the testicles, cock rings can provide a more pronounced erection and help him stay harder for longer. No matter what the style, or material, all cock rings apply a gentle pressure around the penis that prevents blood from flowing back out when you're aroused. The result is increased stamina, greater sensation and longer-lasting orgasms for some men. Wear during sex with a partner, or when using a masturbator for extended solo sessions.
Try this: Screaming O RingO stretchy cock ring
Vibrating Cock Rings
Like non-vibrating cock rings, these male sex toys perform in exactly the same way, but have the added thrill of a small, buzzy vibrator. Vibrating cock rings are a great first time sex toy for couples, because often the mini vibe is positioned to stimulate her clitoris. They work equally as well for him though if you spin the cock ring around, so the vibrating part is resting against his testicles, or underneath against his perineum. Great for when you want extra sensation when using a masturbator or sleeve.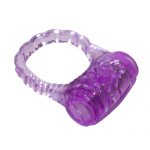 Male Masturbators
Designed to liven up a handjob, male masturbators come in a range of sizes, textures and colours. They can be realistic, or non-anatomical and are generally small in size so they're easy to hold, quick to clean and simple to store away. Male masturbators can be textured with soft dots, ridges, nodules, bumps and swirls. Whether they're open ended or sealed can affect how tightly the sleeve or stroker wraps around your manhood and the amount of pressure it provides. Use alone, or with a partner to enhance foreplay.
Try this: Fun Factory Manta Vibrating Stroker
Fleshlight and Fleshjack
Having sold over 5 million masturbators worldwide, it's fair to say that Fleshlight have got male pleasure sussed. Designed to provide ultra-realistic sensations, Fleshlights come in a discreet case and the inserts – or Fleshlight tunnels are made from their patented Real Feel Super Skin. Each Fleshlight range varies in style and texture, providing you with the most lifelike sensations of any male sexy toy. The Fleshlight Girls range allows you to explore your porn star fantasies, while FleshJack includes orifices inspired by the male anatomy and have a firmer feel.
Try this: Fleshlight Stamina Training Unit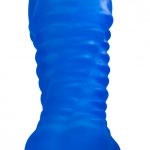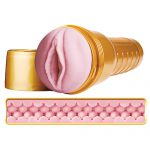 Penis Pumps and Enlargers
Penis pumps and enlargers work most effectively when used on a regular basis. Obviously each man is unique so results may vary, as does the price and quality of these products. For an instantly bigger look, basic manual pumps can increase size fast. Slip a stretchy cock ring over your penis to help maintain the extra length and girth. More advanced enlarger systems, like the Male Edge range, will help you grow over time. Lots of men enjoy the sucking sensation that penis pumps provide, so use them for extra pleasure during masturbation rather than for growth. With many auto-suck style pumps being battery powered, they're a great way to enjoy some hands-free fun too.
Try this: Lust Buster Vibrating Vacuum Penis Pump
Realistic Masturbators
Ranging in size from smaller palm pleasers, to life size sex toys using body casts from famous adult stars, the realistic masturbators range is for men that like their pleasure objects to have a more lifelike look. Often with multiple textured holes to be explored, there are realistic masturbators to satisfy blow job, anal or vaginal sex play. Realistic masturbators can vary hugely in price, so it all depends on how real you want your sexual encounter to feel.
Try this: Pipedream Extreme Dollz Mona Mountains Life-Size Love Doll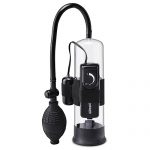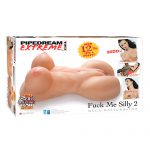 TENGA and Flip Holes
At totally the other end of the scale to realistic masturbators, is the stylish and discreet male pleasure range from TENGA. This Japanese based company were one of the first designer male sex toy collections to hit the market and includes the popular Onacups, Tenga Egg masturbation sleeves and the more advanced Flip Hole systems.
Try this: TENGA Flip Hole Red
Prostate Massagers
Often the final frontier for many men to explore, because it involves anal play. Use the correct sex toy for the job though and finding and stimulating the sensitive P-Spot can induce mind-blowing, body shaking orgasms. Explore with a partner, or slip a prostate massager in before stimulating the penis with a masturbator for an amazing, double whammy solo session.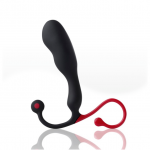 Penis Extensions and Sleeves
Sleeves and extenders are ideal if you want to add some girth or length to your penis. This male sex toy is generally used during intercourse with a partner and extenders and sleeves often have a realistic shape with external texturing for your lover's pleasure. They work by slipping over the penis and most can be worn when flaccid or erect.
Try this: Fantasy X-Tensions Mega 2 Inch Realistic Penis Sleeve
Sex Dolls
Whether you're looking for a cheap joke gift for a mate (ahem, stag do's!), or a top quality love doll for intimate bedroom use, sex dolls allow you to simulate erotic acts and explore your horny fantasies. Coming in a range of shapes and sizes, and with multiple openings, sex dolls can offer a more physical and full body experience compared to smaller, hand-held masturbators.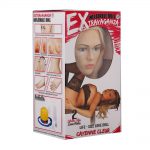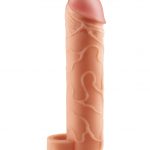 A must-have item to go with all male sex toys
Whichever style of male sex toy you pick out from our guide to male sex toys, it will feel a million times better if used with a good quality lubricant. While some come pre-lubricated, like Tenga OnaCups and Tubes, even investing in a basic lube like Loving Joy Slide, or ID Glide can make the world of difference. Lubricant can enhance textured sensations, upping the amount of pleasure you experience, as well as alleviate any uncomfortable friction.
Browse our range of top quality, sex toy friendly lubricants.
Need more help?
Feeling like you've had information overload? Need a second opinion? No problem. If you've got a question you can email [email protected], tweet us @Harmonystoreuk, or reach us on Facebook.
For those of you in and around London, you can also pop into one of our stores, where our trained sales assistants will be able to offer advice and tips, so you find the ideal male sex toy for you.