Penis Pump Myth-Buster: Everything You Need to Know About Penis Pumps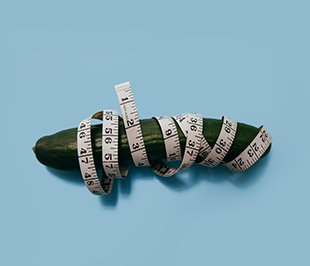 Welcome to the first in Harmony's new MythBuster series. In it, we take common misconceptions about sex toys, sex tools and sex practices, put them under the microscope and then lay out the real reasons why each one should become an essential piece of your sex life tool kit.
For our first investigation, what better myths to jump straight into than the ones surrounding the Penis Pump sex toy. If ever there was one misunderstood piece of bedroom equipment, this is it. Just the mention is enough to make us Brits titter behind our hands like we're part of a Carry On cast. It's a time-honoured gift on stag dos, it flashes out at us from glaring ads on our favourite porn sites, it even made an infamous and thoroughly unforgettable appearance in the Hollywood blockbuster Austin Powers: The Spy Who Shagged Me.
Why do Penis Pumps get such a bad rap compared to other toys and aids that find their rightful places in our bedroom repertoire? In fact, are they something we should be having open, honest conversations about? Bathmate is the best-selling hydropump range of penis pumps and one of our best-selling lines here at Harmony so, we spoke to Bathmate's Brand Manager, Tim Brown, who gave us the plug on all things penis pump.
"The stigma and bad attitude towards the sex industry and adult toys generally seems to be a generational thing," Tim says, "but it is changing as years go by. Now you have sex toys in supermarkets, and airports in Amsterdam – would we have thought this five years ago? We will have much more freedom in the next five years with marketing and advertising which will lead to more barriers being broken down."
But is a Penis Pump just a joke piece of kit or is there genuine truth behind the need for its existence? Bathmate was conceptualised and founded by John Edwin Oakes who created his first Penis Pump back in 2006 after a close friend suffered a spinal injury meaning he could no longer maintain or even gain an erection.
"The main reason the penis pump is used is to treat erectile dysfunction which can be an embarrassing topic," Tim explains. "For men, we take getting an erection for granted and when something like this no longer happens, it can be very hard to share these issues, which means guys do not get to hear about penis pumps or even think of using them."
So, it's clear we need to talk about – and champion – the penis pump! To do that we need to clear up some commonly perceived myths about what penis pumps do, and what they don't do.
Myth 1 – Using a penis pump will make your penis larger
Does a penis pump increase a penis size?
This is the big one if you'll pardon the pun. Unless you're educated in exactly what a penis pump is and what it can do, you'll be entirely forgiven for thinking that sustained use of one results in penis enlargement over time. The way pumps are portrayed in online advertising, in the media and in more than one eye-watering urban myth, has given them almost legendary status. But the truth is, no matter how hard or how long you use the pump, it's not going to give that extra inch or two to your manhood forever.
How does a penis pump work?
So what exactly does it do? Of course, there's a point to the penis pump, otherwise, we wouldn't sell them in droves here at Harmony. Far from being a joke product, it's actually one of the greatest tools we sell to help enhance play in the bedroom and intimate relationships. Using a vacuum pump seal to push the flow of blood into the penis, it becomes erect. Because more blood is being forced into the penis, this will make it slightly larger than normal – but only for a short period of time. So there you have it - increased blood flow causes the side effect of temporary penis enlargement.
How to properly use a penis pump
Placing a silicone cock ring or constriction ring at the base of the penis will help keep it in its enlarged state for longer but ultimately, just like a balloon, it'll eventually deflate. And, as Tim rightly points out, daily use of a penis pump can have an effect over time. "The more the (penis pump) is used the more there will be an increase in the cardiovascular fitness of the penis – it's a way of training your penis to grow in girth and length. The more you use it, the better the effects will be."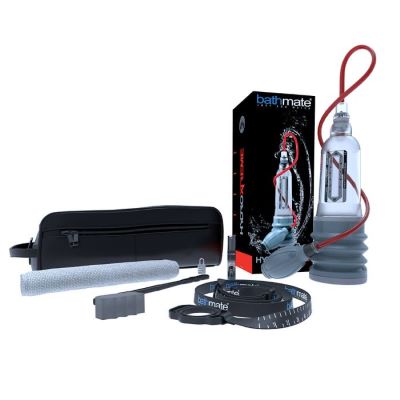 Myth 2 – Penis pumps can damage your penis
Is a penis pump safe?

In short, yes they are safe and no they can't damage your manhood. While just the thought of something doing potential damage to their penis such as getting a penile implant make most men squirm, the fact is we live in the 21st century. Penis pumps are sophisticated tools made to the highest specifications, regulated, tested and continually improved by their manufacturers and retailers who only have the users' pleasure in mind – not pain. In fact, Penis pumps are a massive part of the growing sexual wellness movement so if it's your first time exploring this area of sex toys, panic not. Harmony's penis pumps are perfectly safe and high quality, ideal for indulging in some self-pleasure and increasing your confidence.
"The Bathmate Hydropump range is particularly safe," says Tim Brown, "because we use water around the penis to create a safe, negative, hydraulic pressure. This is better for the penis because it removes the chances of sores and blisters. All Bathmate Hydropumps are government approved and our site in Wakefield is FDA inspected, which gives our customers the confidence they're buying something safe that will work."
So there you go, straight from the horse's mouth. You can uncross your legs now.
Myth 3 – Penis pumps are only for old men

Who can use a penis pump?
Practically anyone with a penis! It's not true that penis pumps are exclusively for old men. Erectile dysfunction, which is the main reason men will turn to a penis pump, can happen at any age, for a variety of reasons. Yes, the numbers increase as men get towards the 40-mark but you can have a problem getting or maintaining an erection from as early as your 20s. Also, it's not uncommon. According to a 2018 poll of 2,000 men carried out for the Co-Op Pharmacy, 50% of British men in their thirties admitted struggling in the bedroom. That's a whopping number – one in every two men. So why aren't we talking more about it, and why is there still such a stigma about using a penis pump to help out? In fact, there shouldn't be any shame involved – it's a completely normal thing that happens to many of us. It doesn't mean we're ineffective, it doesn't mean we're broken and it doesn't mean we're ageing, it just means we're human and now get the pleasure of exploring one of the best sex toys on the market. Think of it this way; how many of us use lube with our partners from time to time if they're a little dry? Do we make them feel like there's something wrong with them? Of course not! In fact, as we know all too well here at Harmony, we make a positive thing of it, with lubes in all kinds of flavours that can cause all kinds of sensations. We celebrate the lube! Why not the penis pump?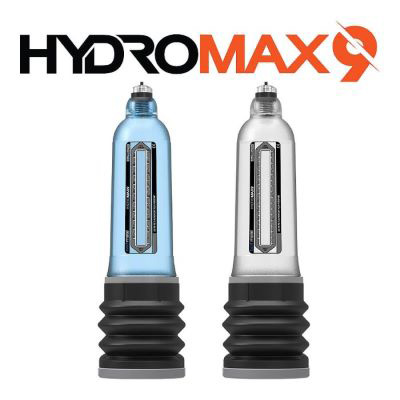 Myth 4 – Penis pumps can't be used if you have diabetes or low blood circulation
Again, not true. Erectile dysfunction is common in men suffering from low blood circulation (for quite obvious reasons) but also in those with diabetes, who are three times more likely to have problems getting an erection. This is because the high sugar levels that diabetes causes for a period of time can cause damage to your blood vessels and nerves, including the ones that supply your penis. This in turn then restricts the amount of blood flowing to your penis, meaning you may have difficulty with erectile function. So, it sounds like a penis pump is exactly what you need, right? Men all over the globe are turning to penis pumps to fulfil their sexual wellness needs. That's right, self-care and wellness aren't just sex-positive trends for women but rather movements centred on putting your health and sex life first and enhancing your confidence in the sack.
Myth 5 – Penis pumps cost a fortune
How much is a penis pump?

Penis pumps are like any other product on earth; they come in a variety of shapes, sizes and prices, meaning there's a pump that's perfect for everyone. At Harmony, we work hard to ensure our range of 30 different penis pumps is incredibly comprehensive so that whatever the shape of your wallet, there's a pump that works for you. Our Bathmate range, for example, starts with the incredibly reasonably priced Bathmate HYDRO7 Penis Pump. Usually £69.99 but currently on offer for £59.99, the HYDRO7 can be used in the shower or bath, turning soapy suds into special time that brings pleasure and benefits in equal measure! Moving up a gear, at £89.99 is the number one bestselling Hydro Pump, the Bathmate HYDROMAX7. Additional comfort pads and a swivel billow system make this beauty a dream to use and give you impressive results that carry into the bedroom and beyond! The HYDRO7 and the HYDROMAX7 are both designed to fit erections between the 5-inch to 7-inch marks but of course, penises come in all shapes and sizes and Bathmate has something to suit all Harmony customers. The HYDROMAX9 (£129.99) fits if your erect penis is between 7 and 9 inches, but your girth is less than 7.6 inches, while the HYDROXTREME11 (£219.99 for the full kit) can cater for penises that hit just over the 10-inch mark. If your manhood needs a little more length but is already fully endowed in the girth department then the Bathmate HYDROXTREME7 WIDE BOY is the one for you. Coming with a discreet carrying case, cleaning sponge, comfort pad to give a quality seal and a hand pump that gives you precise control over the suction level, this full kit usually comes in at £219.99 but for a limited time only is available for just £175.99. If you've been using one of the smaller Hydro Pumps for a while and are seeing enough results that warrant moving to the next size up, the Bathmate Long Inserts (£11.99), allow you to add an extra couple of comfortable inches to your existing model without having to shell out more money.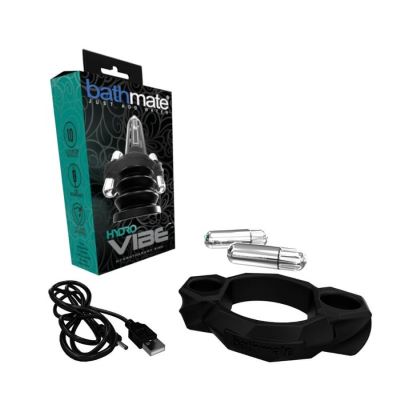 Does a penis pump feel good?

If all that wasn't enough for you, the entire Bathmate range is dual function, delivering satisfaction as a sex toy as well as a sexual enhancement tool, offering to improve your sex life in multiple ways. For just £44.99 the Bathmate Hydro Vibe's two detachable waterproof Bathmate Vibe Bullet vibrators have 100 different vibrations, instantly transforming the Hydro Pump from 'just a pump' into one of the best sex toys available. Truly, penis pumps are the perfect sex toy for elevating your masturbation sessions.
So, there you have it. Far from being a joke, penis pumps are effective – and cost-effective – tools that really can help anyone dealing with erectile dysfunction. Whether they're a healthcare and wellness measure or a new form of foreplay, these non-invasive pumps will certainly intensify your ejaculations. No, they won't turn you into some well-hung porn star, but they will give you a better quality sex life and enhance sensations in the bedroom. Far from being something to be ashamed of, hidden under the bed or pushed to the back of the bathroom cabinet, it's about time we celebrated penis pumps for the glorious sex toys they really are.
As always, if you're concerned about your sexual health or unsure about the suitability of these products please seek medical advice.