Tech-tastic Sex Toys to Satisfy your Sexual App-etites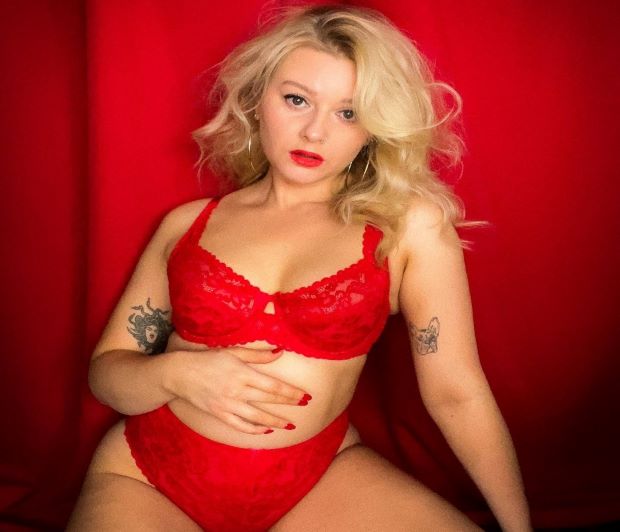 We chatted to the lovely @venuslibido about how to best satisfy your sexual appetites with some of our favourite brands' innovative technology! Read on to find out how your mobile device can double up as a pleasure device...
Remote-controlled sex toys have been around for a long time but over the last few years, they've come along leaps and bounds. There's now a massive market for throbbing devices that can be stashed anywhere on or in your person and controlled from your – or someone else's – phone at just the push of a button. With Augmented Reality, Virtual Reality, the Metaverse and AI becoming more and more part of our daily lives, tech-tastic toys are being used more and more in and out of the bedroom. It is, as Aladdin once sang to Jasmine (or indeed Peter Andre to Katie Price), a whole new world.
RECAPTURE THAT EARLY MAGIC
For many of us in the UK, sex remains firmly restricted to the bedroom, especially when the initial honeymoon period has died down. In those early throes of passion, the thrill of sneaking off to the bathroom for a quickie, or into the bushes for some illicit outdoor nookie, is more than enough to set our pulses racing and our hormones raging.
However, as relationships blossom and deepen, and as we become more and more familiar with our lover, it can be all too easy for sex to lose that edge of surprise and risk that got our blood pumping in the first place. It's not surprising that many of us hanker after that original rush of excitement.
UNLEASH YOURSELF FROM THE BEDROOM (AND THE HOUSE)
So, what kind of excitement can Bluetooth and app-controlled devices add to your bedroom antics? Whether you're flying solo for some masturbation pleasure, spicing up your foreplay, or you feel like handing over the keys to someone else entirely, get in on the app action (android, ios or otherwise) and you can completely change the dynamics of your relationship with yourself or your significant other. Versatility is the order of the day when it comes to app-controlled sex toys. And with them purposefully built for discretion, your bedroom, bathroom or dining room can easily be replaced by the board room, dance floor or shopping aisle.
So what will it be?
Vibrating butt plug, vibrating egg or a wearable vibrator?
Whatever takes your fancy, Harmony is here to help!
SOMETHING FOR EVERYONE
With a wide range of devices available to buy at prices that suit all budgets on the Harmony website, we thought it was about time we took the plunge and got our app-etites wet. And to give us her take on some of our faves, we also invited accredited sex educator, artist and online influencer Venus Libido along for the ride.
One toy that particularly hit the right notes for Venus was the Svakom Ella Neo. A beautiful-looking bullet vibrator, the Ella Neo comes in sexy red and is made from high-quality, waterproof, textured material. Going from a gentle rumbly tickle all the way through to a thundering crescendo, the Ella Neo can be controlled in multiple ways, including an extended button, something Venus particularly vibed with.
"I really enjoyed the Ella toy," she explained. "I thought it was really different. I loved the extendable button, I've never seen that on a toy before, I thought that was really cool."
LONG-DISTANCE LOVING
We get it. Long-distance sex can be tricky.
Connect the Ella Neo egg vibrator to the Svakom and FeelConnect 3.0 mobile apps and the toy really steps things up a gear. Long-distance lovers, flirty cam sex, or just an overlong business trip and some pent-up sexual tension, the Ella Neo allows any partner to pleasure you from wherever you are in the world.
Sounds like it's time to treat yourself and re-ignite your long-distance relationship with some hands-free fun!
TAKE IT TO THE DANCE FLOOR!
If you think Ella's advanced, take a look at the Candy & Dante App Controlled Couples Vibrator & Cock Ring Set. With a removable bullet that can be swapped into the vibrator or the cock ring and controlled via the Magic Motion app, this kit will you rocketing through the roof and keep track of your sex lives too. And that's not all.
"It can move to music," Venus revealed. "My partner and I have gone out for nights out dancing and I've worn toys which he can control, and he's always tried to sync it to the music because he's such a music fan. So the fact that this toy did that, I was like, ok we have to try this one when we go out." Wearable sex toys and panty vibrators are a great way for couples to go out and have fun and be a bit naughty when there's music and you're enjoying yourselves.
GET SOME AIR
With 12 different intensity levels, the We-Vibe Melt Remote Control Clitoral Stimulator also made its way into Venus' top toys. This is definitely one for those who prefer clitoral stimulation over g-spot stimulation. Beautifully designed to fit between you as you play, the Melt uses Pleasure Air technology to give gentle suction, pressure and pulsating waves anywhere you like. "You could use it on the clitoris, the nipples, you could use it on the penis,' says Venus, "you can use it all over the body." Use the We-Vibe app to Bluetooth bond the toy to your partner's phone and they can control the Melt from up to 30 miles away.
ONE FOR THE BOYS
One for the boys is We-Vibe's luscious Vector Vibrating Prostate Massager. Designed in collaboration with leading prostate experts for maximum pleasure, the Vector has 10 different vibration modes that can be controlled either in-house using the 4-button wireless remote, or from the other side of the planet thanks yet again to We-Vibe's We-Connect App. With an adjustable head and flexible base, the Vector is more than capable of delivering sensational rhythms to both your prostate and perineum, making this a must-have for any toy box. Simply slather in your favourite water-based lube and enjoy thrilling and powerful vibrations.
KEEPING IT TIGHT
If Kegels are your thing, or you feel like you'd benefit from better sex if your pelvic floor muscles were a little tighter, then the Magic Motion Kegel Coach Smart Exerciser is the one for you. Like a personal trainer dedicated to giving you the kind of earth-shattering sex you read about in steamy erotic stories, the Kegel Coach is perfect for beginners or those already making Kegels part of their daily routine. Sculpted to fit all shapes and sizes of vaginas and made out of body-safe silicone, the Kegel Coach comes loaded with highly sensitive sensors across its body, designed to give feedback to the app with pinpoint accuracy. Use one of 6 courses that use the live data from your body to keep you on track and focusing exactly where you need to. There's even a virtual voice coach to cheer you on (although it's probably a good idea to use headphones if you're doing your exercises out in public!)
TINY BUT MIGHTY
The cute and compact Vini Lite Rechargeable Love Egg from Magic Motion is on the lower end of the price range but make no mistake, this packs just as much punch as any toy in-store. Looking more like a piece of candy than a mind-blowing remote-controlled sex toy, pop this in your pants with the button somewhere easily reachable and give its 20 different vibration patterns a go. Perfect for sneaking a quickie at work, the Vini Lite will have you gripping onto the desk for dear life while trying to keep a straight face in front of Brenda from Accounts.
VARIETY IS THE SPICE OF (YOUR SEX) LIFE
With so many toys now living up to – and in many cases exceeding – our expectations for modern sex play, there's absolutely no excuse not to dive in and give them a go. As Venus points out, there's something for everyone.
"All the toys have different ways they can be used," she says, "which is the great thing about toys. You can get imaginative with it and inspire yourself with different ways of using things instead of just the obvious."
So go on, get yourself an app-controlled toy and open up a whole new world of 21st-century pleasure!