A Simple Introduction to BDSM Sensory Deprivation Play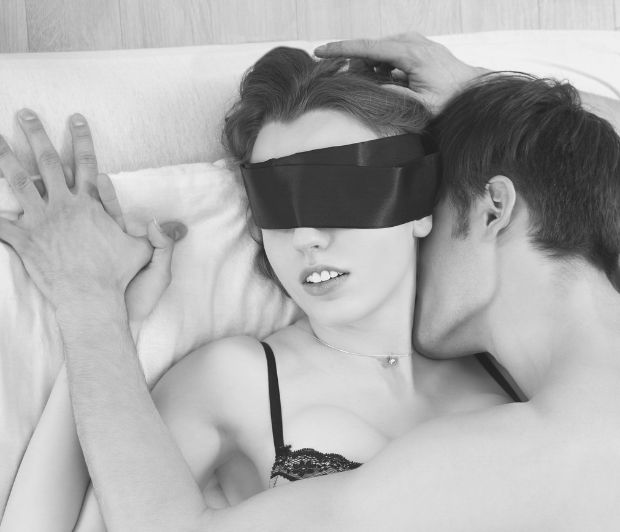 Sight, touch, sound, smell and taste - our five senses help us decipher the world and what's going on around us. By removing one of those senses, the brain tries to compensate by heightening the others.
Put this into a BDSM context and there's room for fetish, kink, pleasure and games.
A lot of BDSM pleasure arises from exploring and playing on the five senses. The majority of the time, play involves teasing and stimulating a particular sense to make it the focal point of pleasure. Sensory deprivation play is a little different. It's the removal or overstimulation of one or more of the senses so it becomes temporarily redundant, causing the others to become more acute.
Sensory deprivation can be an extremely intense, psychological and physical experience. This is because it forces the brain to recalculate and rely on other senses to continue understanding what's going on. Despite being highly pleasurable, intense sensory deprivation play between an experienced Dom and sub can lead to experiences of subspace. For this reason, it should only be explored in a safe environment with a partner your trust.
Safe Ways to Start Exploring Sensory Deprivation
Some senses are easier to remove or overwhelm than others. For bondage beginners, experimenting with the effects of sight and sound sensory deprivation can be easily and safely done with simple bondage accessories.
Using a Bondage Blindfold
Our hot take at Harmony is that blindfolds are the gateway accessory to BDSM. They are often touted as being 'soft' or 'vanilla' because they're unintimidating and easy to use. But actually, temporarily depriving someone of their vision can be extremely powerful. If you buy a bondage kit, often alongside the bondage restraints, a blindfold will be included.
The main rule of thumb when playing with a blindfolded lover is to temper any surprises and make sure actions stay within agreed limits. Beyond that, there's plenty of fun to be had.
For example, your blindfold games could involve telling them what you're about to do so they begin to imagine it. Or you could remain completely silent. The only noises filling the room are you moving around the room, readying your sex toys. A few thwacking sounds, the buzz of a vibrator, or the smell of a lit scented massage candle might lead them to think they know what's about to happen, deliciously heightening anticipation.
You can buy a range of different blindfolds to suit your needs. Pick from black leather blindfolds, faux leather blindfolds, satin blindfolds, lace blindfolds and padded blindfolds for extra comfort. We've got it covered on the blindfold front.
Taking it a Step Further with BDSM Hoods

Unlike eye masks that only cover the eyes, a BDSM hood fits over the whole head, removing multiple senses. Different combinations of openings and zips allow you to experiment with closing off various senses. For example, hoods that cover the ears will impair hearing. Or ones that go over the nose can hinder smell.
Hoods can be made from leather, PVC, latex or thinner material, like spandex. Some do a great job on their own of restricting the senses, but to make sure your sub is completely deprived of a sense you could reinforce them. To further impair their hearing, use earplugs or headphones playing music. To affect smell and taste, you could get a swimming nose clip.
Often a ball gag or mouth gag is also used to reduce the wearer's ability to speak. Many individuals also like to combine sensory play with being tied up and restrained in bondage rope or harnesses. Alternatively, some people like to combine blindfolds with floggers or spanking or nipple clamps to add a little pain play into the mix.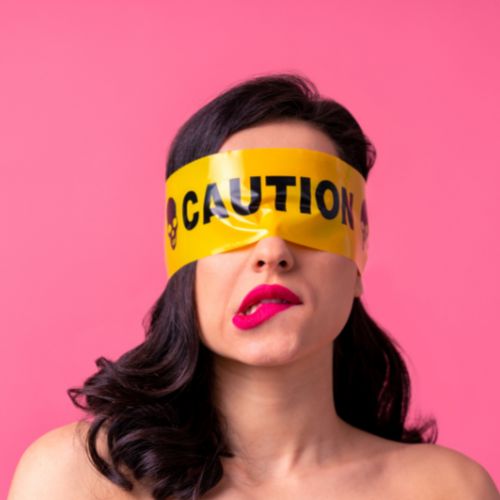 Discover more about sensory play in bondage
If you're eager to learn more about sensations you can explore during sensory deprivation play, take a look at our DIY Bondage blog post, or visit the bondage section to find guides with advice and ideas on how to use different kinky items. With the help of this guide, you can unleash the Fifty Shades of Grey within you and learn more about sensory deprivation and roleplay.
At Harmony, we stock a range of sex toys and bondage gear. Some of our favourites include sexy lingerie and high-quality fetish wear as well as masturbators, lube, silicone dildos, butt plugs, strap ons and vibrators.