Top 10 Sexy Christmas Gifts for Men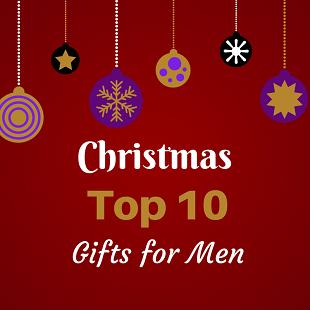 Sexy Christmas Gifts for Men
Getting him socks, cologne or a sexy new jumper are all great ideas for pressies, but why not get him a little something extra this Christmas that will really put a smile on his face?
Treat that special man in your life to something that will give him so much pleasure it will rock those festive new socks right off! We've handpicked 10 sexy Christmas gifts for men that he'll love to use to indulge during his "me time", or are great to share the pleasure and enhance those intimate moments between the two of you.
Perfect for stocking fillers, or as a main present with a sexy edge, these sex toys for men range from fun textured sleeves, to more advanced, designer masturbators. If it turns out not to be to his taste, then no worries because you can take advantage of our 30 day returns policy.
Treat him to a different sensation every time you indulge in mutual masturbation. These 6 TENGA sleeves each have a unique pattern and texture to increase his pleasure. Great for keeping him guessing, each one is like a new mini surprise!
Harmony Offer: Save £20 on the RRP and get Free Delivery when ordering this Tenga multipack.
Fleshlight is the number 1 selling male sex toy in the world, so there's no doubt this will be a hit with any man. Make your threesome fantasies come true by getting him this Riley Steele Lotus Sleeve, which stores away discreetly thanks to its flash torch case.
Harmony Offer: Get 27% off the RRP and Free Next Working Day Delivery on this item.
Here's a gift that keeps on giving and that you can both enjoy. He'll get to show off his assets in true cheeky style and you get to watch him slip out of this naughty thong during a sexy Christmas strip tease.
Harmony Offer: Save £2 on the RRP for this item.
There's a reason the Arcwave Ion has won so many awards: because it works. This oscillating masturbator is made from top quality silicone and stimulates the head and shaft of the penis. Use with lubricant for a better experience. Better still, the Arcwave Ion can be used during couple play to stimulate you both while hands are left to wonder.
Harmony Offer: Enjoy Free Next Working Day Delivery when you order this masturbator.
For the man that loves his gadgets there is the Fleshlight LaunchPad. Getting loads of coverage in the national press earlier this year, this specially designed case is designed to hold your tablet and your Fleshlight. It's perfect for long distance play with a friend or lover, or enjoying his favourite films, clips and images while using a Fleshlight.
Harmony Offer: Get free UK Standard Delivery on this item.
The ideal stocking filler, the Fleshligh Fleshlube can be used for enhancing solo play, mutual masturbation or during sex. As far as sex toys go, this is one of those must-have, really useful Christmas presents that no man should be without.
Harmony Offer: Enjoy free UK Standard Delivery.
Great if you're doing Christmas on a shoestring. This disposable vibrating cock ring will enhance sex for both of you and is a great starter toy if your New Year's ambition is to experiment more with adult products.
Harmony Offer: Part of our 3 for 2 offer, so get him even more pressies for less cost.
A classic and the perfect sexy Christmas gift for men that like their sex toys to come with a touch of style. The Svakom Tammy is a rechargeable love ring made from silicone. Comes beautifully packaged, so is ideal to give as a loving gift.
Harmony Offer: Oder before 1pm and get Free Next day Delivery on the Tor 2.
Prostate massage has many health benefits and can intensify his pleasure leading to stronger, more satisfying orgasms, but many men are apprehensive to explore the P-Spot. If it's something your man would like to experiment with, then try the Nexus Sparta, which is perfectly shaped to hit his sweet spot.
Harmony Offer: Shoppers in the UK can enjoy Free Standard Delivery on this product.
Strip him in a way he's not expecting, by getting him this edible Candy Posing Pouch. Nibble away the pouch made of hard candy and get ready for the big reveal! Good fun and guaranteed to cause giggles in the bedroom on Christmas morning.
Harmony Offer: Save over 25% on the RRP.
Still not sure what to buy him?
If you're still unsure what he'd like, then take a look at Harmony's complete handpicked range of Christmas Gifts for Him. There's more male underwear and sex toys to choose from, as well as our complete pleasure section for Men.
You can also pop into any one of our two Harmony London stores and speak to an experience Sales Assistant, who will be on hand to offer expert advice on our products and help you pick out that perfect gift.