12 Days of Harmony - Day 8 - 50% OFF these 8" Toys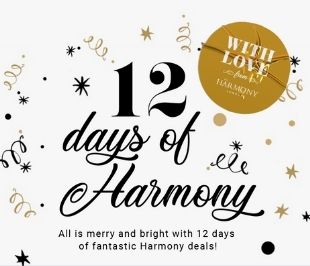 On the 8th day of Christmas, Harmony gave to me….. 8 inches for half the price!
It's the season of giving and if you've been keeping an eye on our Instagram or emails, you'll know that we're in a VERY giving mood! Since the start of December, we've been giving you a daily offer, free gift or competition to be won.
For the next instalment of our 12 Days of Harmony, we've lined up a very special discount with 50% off all these 8" toys. But be quick, this deal is exclusively available for Tuesday 8 December 2020 and products are subject to availability!